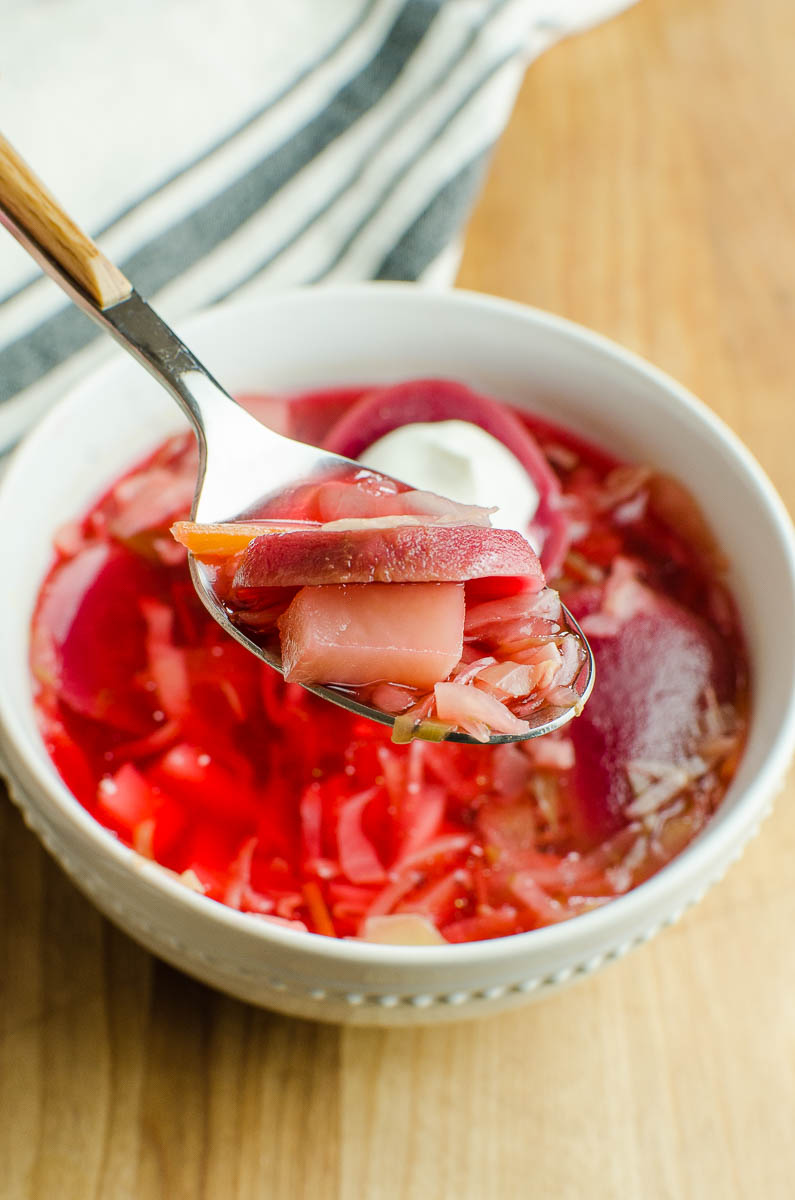 Directions
Makes 4 – 6 servings.
1. Drain beets; discard liquid.
2. Heat oil in large saucepan or Dutch oven over medium heat. Add potato pieces and coleslaw mix. Cook 5 to 7 minutes or until vegetables are softened, stirring occasionally. Stir in garlic.
3. Add vegetable broth and bay leaf. Reduce heat and simmer 10 minutes. Add beets. Continue simmering about 5 minutes or until potatoes are tender. Season with salt and pepper, as desired.
4. Serve topped with sour cream and chopped fresh dill, if desired.
Ingredients
1 jar (16 ounces) Aunt Nellie's Sliced Pickled Beets
1 tablespoon olive oil
1 small russet potato peeled and diced
(1/4-inch), about 1 cup diced
4 cups coleslaw mix1 clove garlic, minced
6 cups low sodium vegetable broth
1 Bay leaf
Salt
Pepper
Sour cream
Chopped fresh dill, optional
Nutrition Information
Nutrition information per serving (1/4 of recipe): 140 calories; 5g protein; 23g carbohydrate; 3.5g fat; 210mg sodium; 0mg cholesterol; 2g dietary fiber; 0.92mg iron; 0.07mg thiamin; 0mcg vitamin A; 16.26mg vitamin C.