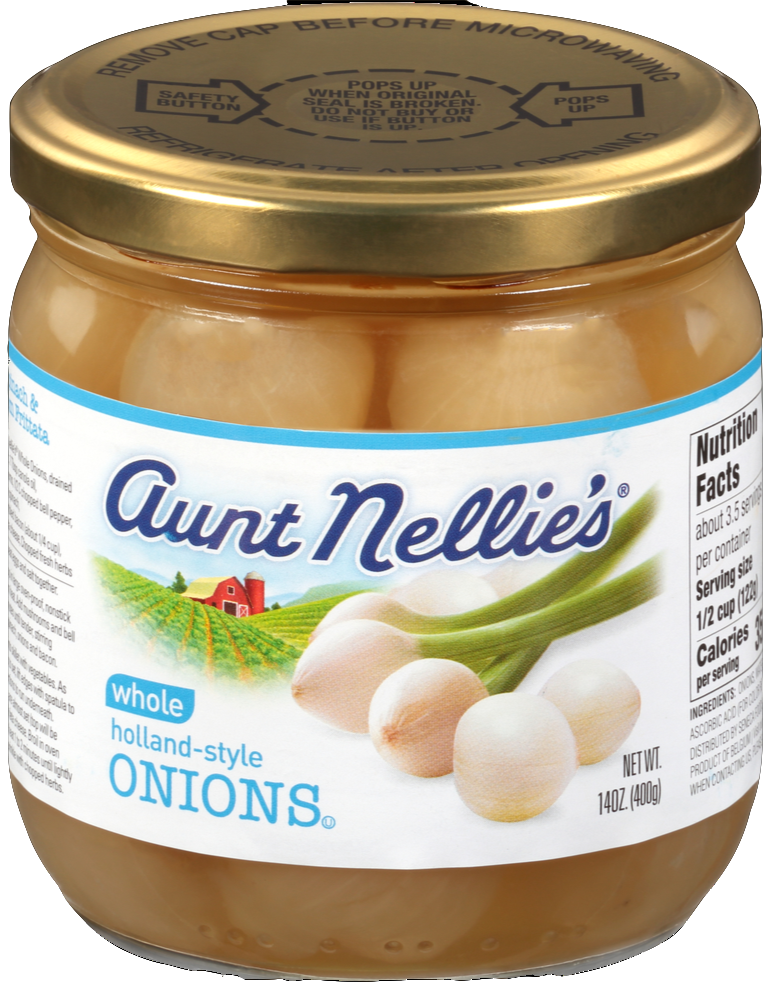 Whole Holland-Style Onions
14 oz. jar
Sweet-tart, yet mild, whole, plump bite-sized onions add a pop of flavor to soups, stews, casseroles, sauces and much more. Serve chilled, warm or at room temperature.
Ingredients
Onions, Water, Sugar, Salt, Citric Acid
Nutrition Information
Serving Size: (122g)
Servings Per Container: 3.5
Amount Per Serving: 1/2 Cup 
(Percent Daily Value*)
Calories: 35
   Calories from Fat 0
Total Fat 0g (0%)
Saturated Fat 0g (0%)
Trans Fat 0g (0%)
Cholesterol 0mg (0%)
Sodium 420mg (17%)
Total Carbohydrate 8g (3%)
Dietary Fiber 2g (7%)
Sugars 5g
Protein less than 1g
Vitamin A (0%)
Vitamin C (0%)
Calcium (0%)
Iron (0%)
Serving Suggestions
Bacon & Onion Flat Bread
Cook chopped bacon until crisp; drain fat. Add drained Whole Onions; heat through. Sprinkle with dried thyme. Spread over flat bread; drizzle lightly with balsamic vinegar. Sprinkle with shredded mozzarella and bake (per flat bread directions) until cheese melts.
Quick White Bean Soup
Simmer drained cannellini beans in vegetable broth seasoned with Italian seasoning and garlic powder. Stir in chopped drained Whole Onions and chopped spinach or kale. Simmer until greens wilt. Top with shredded Parmesan cheese.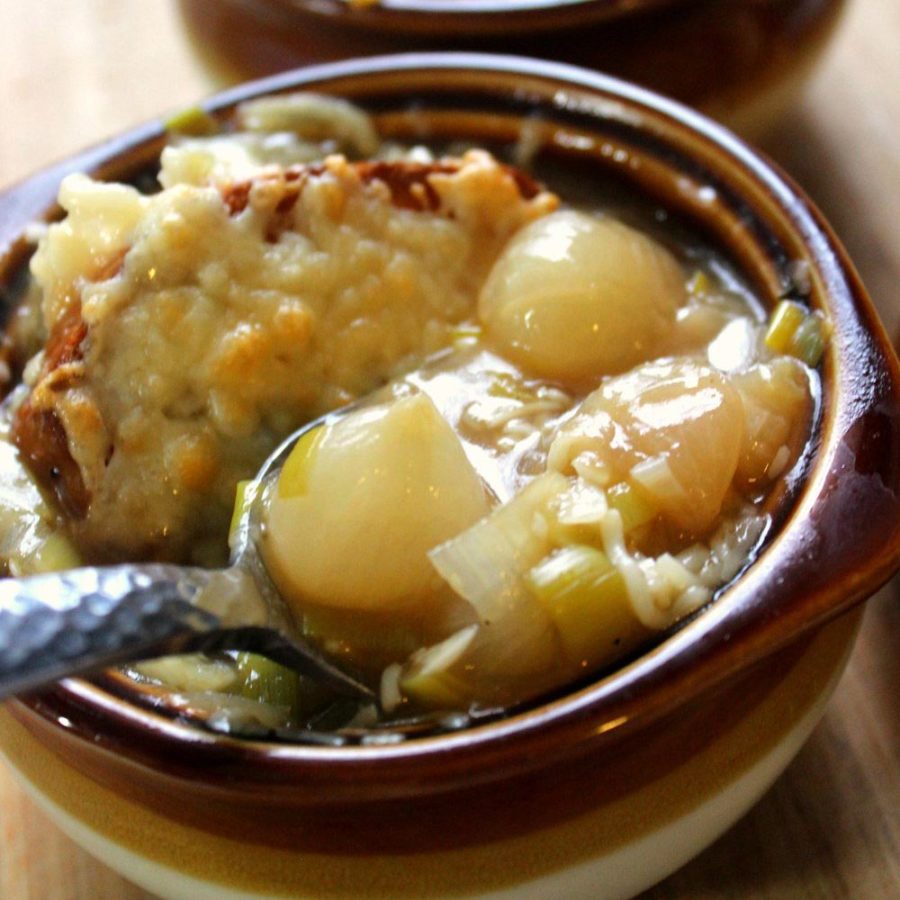 Holland Onion and Leek Soup
Product facts and quick tips
Perfect for classic creamed onions, these little bite-size onions have a lot more to offer. They can be your go-to secret ingredient to instantly elevate a basic dish.