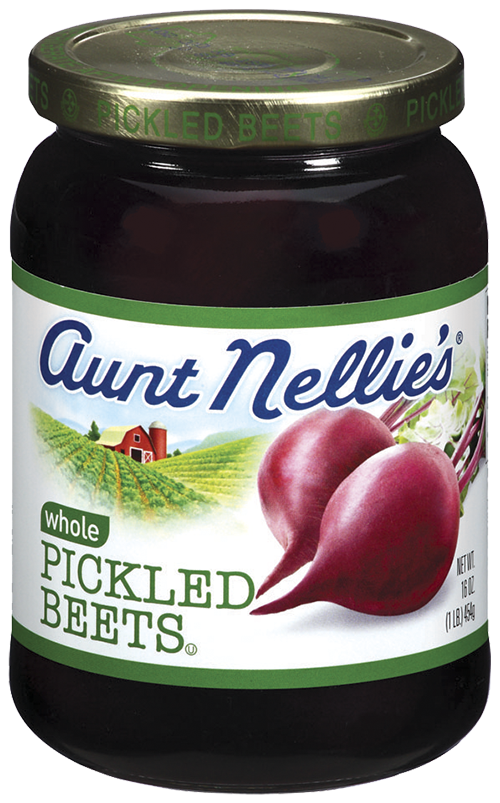 Whole Pickled Beets
16 oz. jar
Picked and packed at peak ripeness, antioxidant-rich beets are pickled with a delicate balance of sweetness and vinegar for a homemade flavor. Serve chilled, heated or at room temperature.
Ingredients
Beets, Water, High Fructose Corn Syrup, Vinegar, Salt, Natural Flavor
Nutrition Information
Serving Size: (36g)
Servings Per Container: about 9
Amount Per Serving: 2 Beets 
(Percent Daily Value*)
Calories: 20
   Calories from Fat 0
Total Fat 0g (0%)
Saturated Fat 0g (0%)
Trans Fat 0g (0%)
Cholesterol 0mg (0%)
Sodium 65mg (3%)
Potassium 60mg (2%)
Total Carbohydrate 4g (2%)
Dietary Fiber less than 1g (0%)
Sugars 4g
Protein 0g
Vitamin A (0%)
Vitamin C (0%)
Calcium (0%)
Iron (0%)
Serving Suggestions
Dressed Up Green Salad
Cut Whole Pickled Beets into quarters. Arrange mixed greens on a platter. Top with beets, orange segments and toasted pecans or walnuts. For the dressing whisk pickled beet liquid with olive oil and drizzle over salad.
Roasted Vegetables
Prepare favorite roasted vegetable recipe. Add well-drained Whole Pickled Beets to pan, (stirring to mix with other vegetables) during the last 10 minutes of roasting.
Also available online at Amazon.com and Walmart.com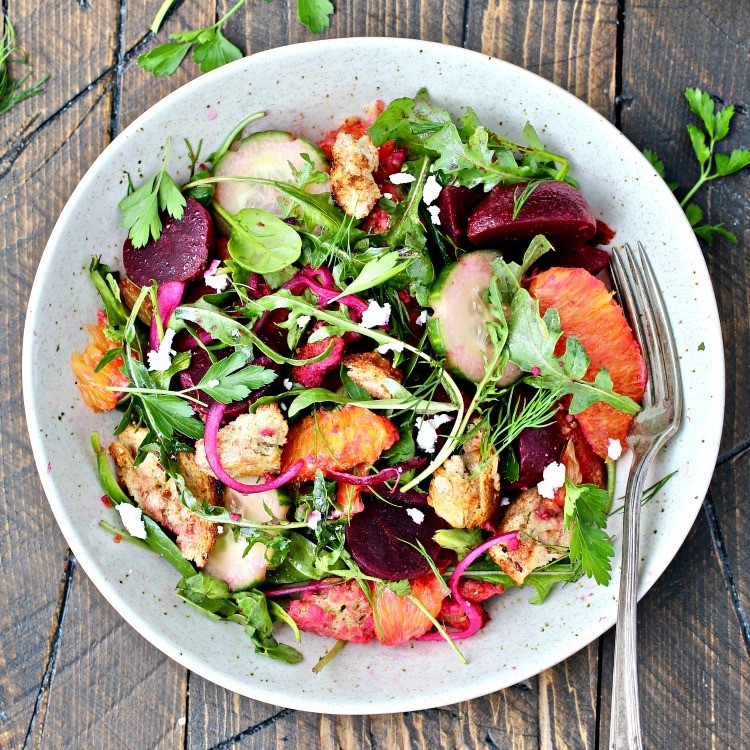 Product facts and quick tips
Aunt Nellie's beets are naturally antioxidant rich. Versatile jarred Whole Pickled Beets are always in season. Enjoy chilled or warm, or in recipes. Beets can be microwaved in the jar. Simply remove the lid, and microwave on HIGH in 30 second increments, about 1 minute.