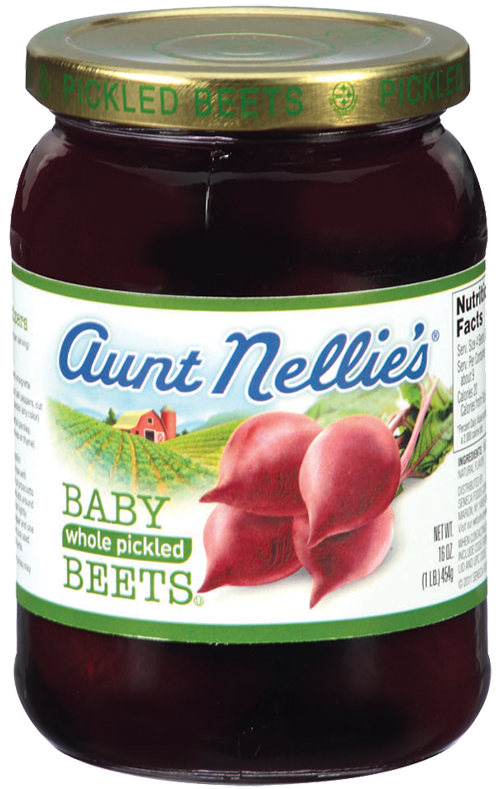 Baby Whole Pickled Beets
16 oz. jar
Baby beets deliver all the nutritional benefits and flavor of their full-size counterparts, but in bite-size portions, perfect for appetizers! Serve chilled, heated or at room temperature.
Ingredients
Beets, Water, High Fructose Corn Syrup, Vinegar, Salt, Natural Flavor
Nutrition Information
Serving Size: (30g)
Servings Per Container: about 9
Amount Per Serving: 4 Beets
(Percent Daily Value*)
Calories: 20
Calories from Fat 0
Total Fat 0g (0%)
Saturated Fat 0g (0%)
Trans Fat 0g (0%)
Cholesterol 0mg (0%)
Sodium 65mg (3%)
Potassium 60mg (2%)
Total Carbohydrate 4g (2%)
Dietary Fiber less than 1g (0%)
Sugars 4g
Protein 0g
Vitamin A (0%)
Vitamin C (0%)
Calcium (0%)
Iron (0%)
Serving Suggestions
Fast, Fab Appetizer
Skewer a Baby Whole Pickled Beet and a cube of mozzarella, Gouda or white Cheddar cheese. Drizzle with vinaigrette and sprinkle with herbs. A toothpick makes a perfect skewer.
Super Soup
Add drained Baby Whole Pickled Beets to prepared vegetable soup for extra color, flavor and nutrition.
Also available online at Amazon.com and Walmart.com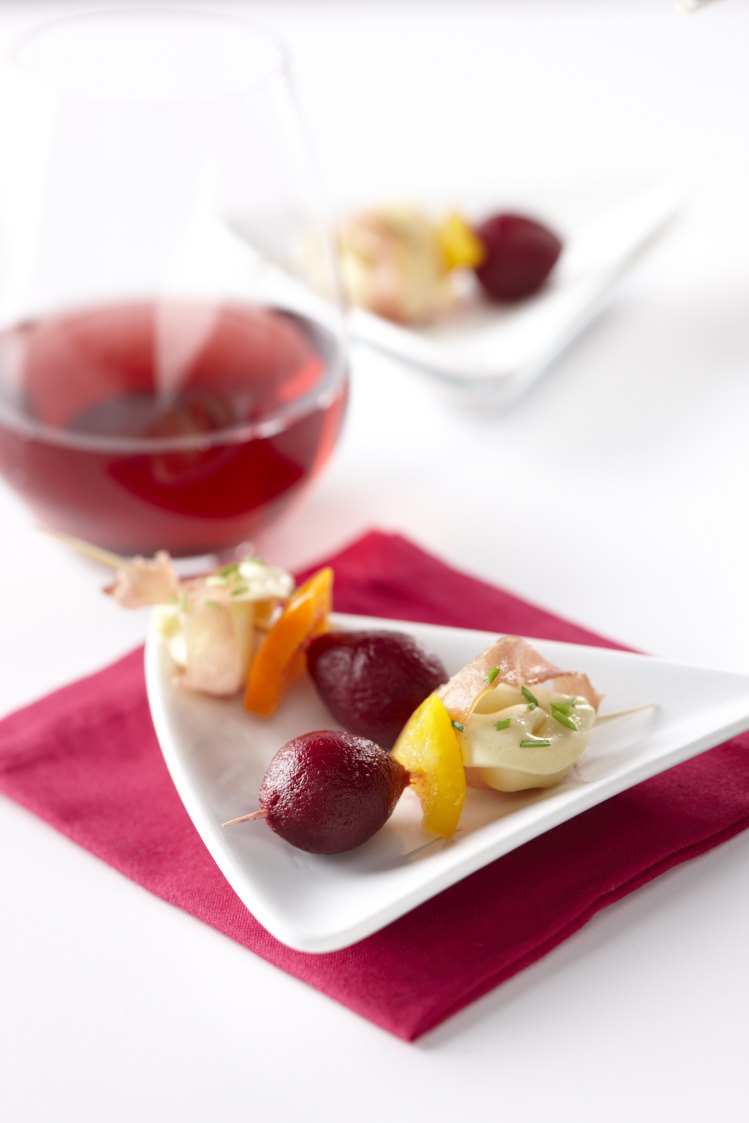 Baby Beet & Tortellini Skewerz
Product facts and quick tips
Baby Whole Pickled Beets are very versatile. Keep a jar in the refrigerator for spur-of-the-moment salads, appetizers, antipasto platters and more. They are fat and cholesterol free, and antioxidant rich, just like other Aunt Nellie's beets.