Our History
Aunt Nellie's Farm Kitchen® began with a family dream and hard work when Norbert Lau opened the Clyman, Wisconsin plant in 1929. It was at this time the business trademarked the face and name of Nellie Jones, a University of Wisconsin home economist*. Starting out processing just sweet peas, the company added several more canned and jarred fruits and vegetables over the next few years.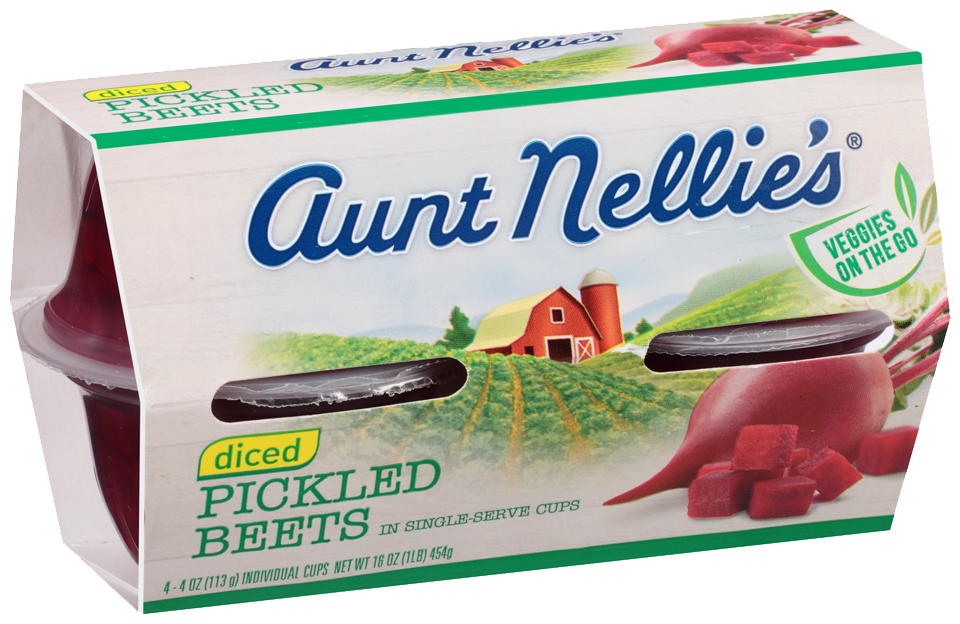 Growth and Opportunity
In 1965, under the ownership of Beatrice Foods and David Lau's (Norbert Lau's son) presidency, the company expanded the family dream by significantly increasing their fruit and vegetable product line. It was during this period that the plant became an icon in the Clyman area, where many families and residents counted on the business for their livelihood. Aunt Nellie's was acquired by the Pillsbury Company in 1991, who in turn sold it to Seneca Foods Corporation in 1997.
"Great beets. I eat them a couple of times a week with almost anything. I put them in bean salad. They are so good."
Today
Today, Aunt Nellie's offers six varieties of jarred beets, plus onions, three bean salad, and red cabbage, continuing the success of a dream that started over 80 years ago. Our products can be found in stores nationwide as well as with large online vendors such as Amazon and Walmart. Now, everyone who enjoys our delicious jarred vegetables can have them in their kitchens! *A nationally recognized pioneer in home economics, Nellie Kedzie Jones was a champion for rural women homemakers, bringing them the latest scientific research through her role as state leader of the Home Economics Extension. (source: https://www.wisconsinhistory.org/Records/Article/CS521)