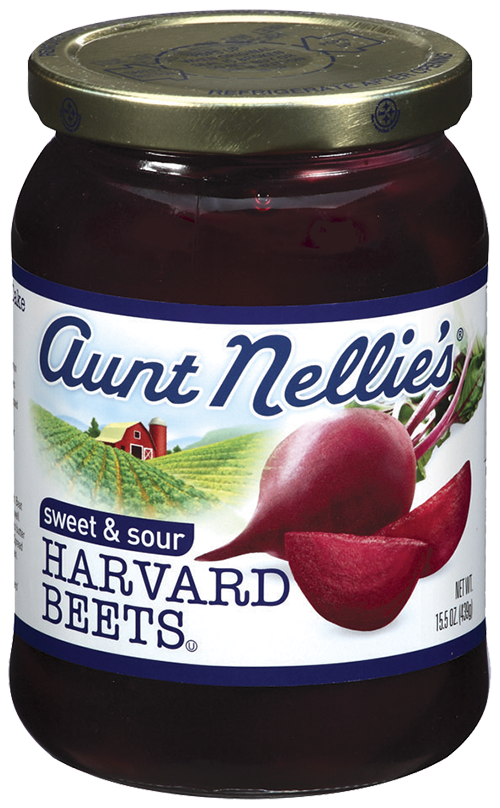 Sweet & Sour Harvard Beets
15.5 oz. jar
Picked at peak ripeness, sliced beets are packed in a classic, thick, perfectly balanced sweet-and-sour sauce reminiscent of homemade. Serve warm.
Ingredients
Beets, Water, High Fructose Corn Syrup, Vinegar, Salt, Modified Corn Starch (To Ensure Smoothness), Salt
Nutrition Information
Serving Size: (89g)
Servings Per Container: 5
Amount Per Serving: 1/3 cup 
(Percent Daily Value*)
Calories: 60
   Calories from Fat 0
Total Fat 0g (0%)
Saturated Fat 0g (0%)
Trans Fat 0g (0%)
Cholesterol 0mg (0%)
Sodium 270mg (11%)
Potassium 130mg (4%)
Total Carbohydrate 14g (5%)
Dietary Fiber 2g (7%)
Sugars 11g
Protein 0g
Vitamin A (0%)
Vitamin C (0%)
Calcium (0%)
Iron (0%)
Serving Suggestions
Beet-Orange Conserve
Place Harvard Beets in saucepan; add orange marmalade. Cook over low heat until thickened; stir in toasted pecans. Serve with poultry or pork.kewer.
Doubly Delicious Side Dish
Heat Harvard Beets and Sweet & Sour Red Cabbage together. Sprinkle with sliced green onions.
Also available online at Amazon.com and Walmart.com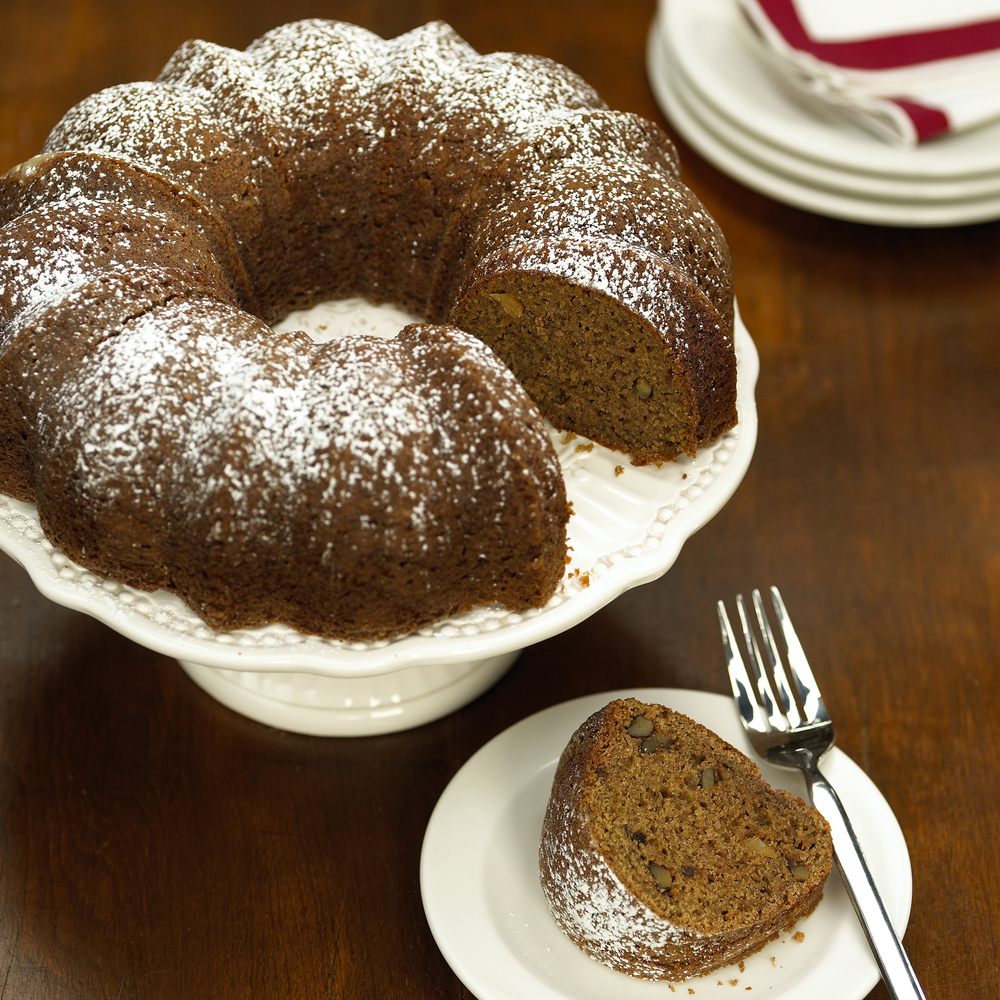 Product facts and quick tips
A classic side dish, ready in minutes, not hours! Just heat and serve. Remove the lid from the jar and microwave on HIGH in 30-second increments. These sweet-sour beets and sauce can also be the base for all sorts of quick chutneys and condiments.