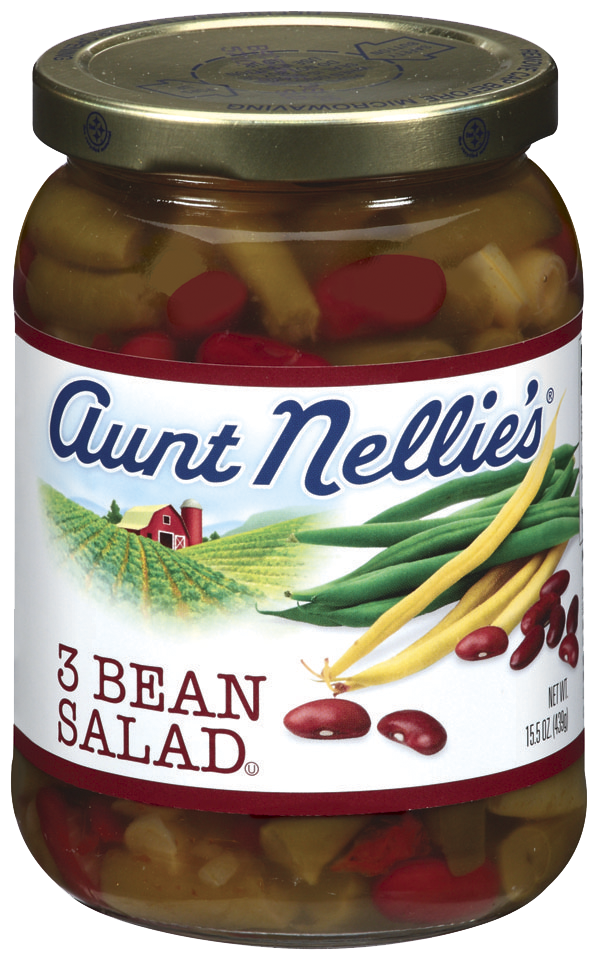 3 Bean Salad
15.5 oz. jar
Ready-to-eat, this classic salad features premium green, wax and kidney beans in a light, sweet-tangy vinegar-based dressing. Serve chilled or at room temperature.
Ingredients
Green Beans, Water, Wax Beans, Kidney Beans, Sugar, Distilled Vinegar, Dehydrated Onions, Red Peppers, Salt, Soybean Oil, Turmeric
Nutrition Information
Sodium 300mg (13%)
Potassium 90mg (3%)
Total Carbohydrate 13g (3%)
Dietary Fiber 2g (8%)
Sugars 8g
Protein 1g
Vitamin A (0%)
Vitamin C (4%)
Calcium (2%)
Iron (4%)
Serving Size: (85g)
Servings Per Container: about 5
Amount Per Serving: 1/3 Cup 
(Percent Daily Value*)
Calories: 60
   Calories from Fat 0
Total Fat 0g (0%)
Saturated Fat 0g (0%)
Trans Fat 0g (0%)
Cholesterol 0mg (0%)
Serving Suggestions
Anything Goes Salad
Healthy veggie favorites like chopped cauliflower, broccoli and tomatoes are delicious tossed with the Bean Salad. Add fresh herbs and some arugula or baby kale, too. No extra dressing needed.
Chopped Chicken & Bean Salad
Add cooked chicken, cut into bite-size pieces, finely chopped garlic, sun-dried tomatoes, chopped bell peppers and shredded Parmesan to the Bean Salad; toss well. Serve immediately or chilled.
Also available online at Amazon.com and Walmart.com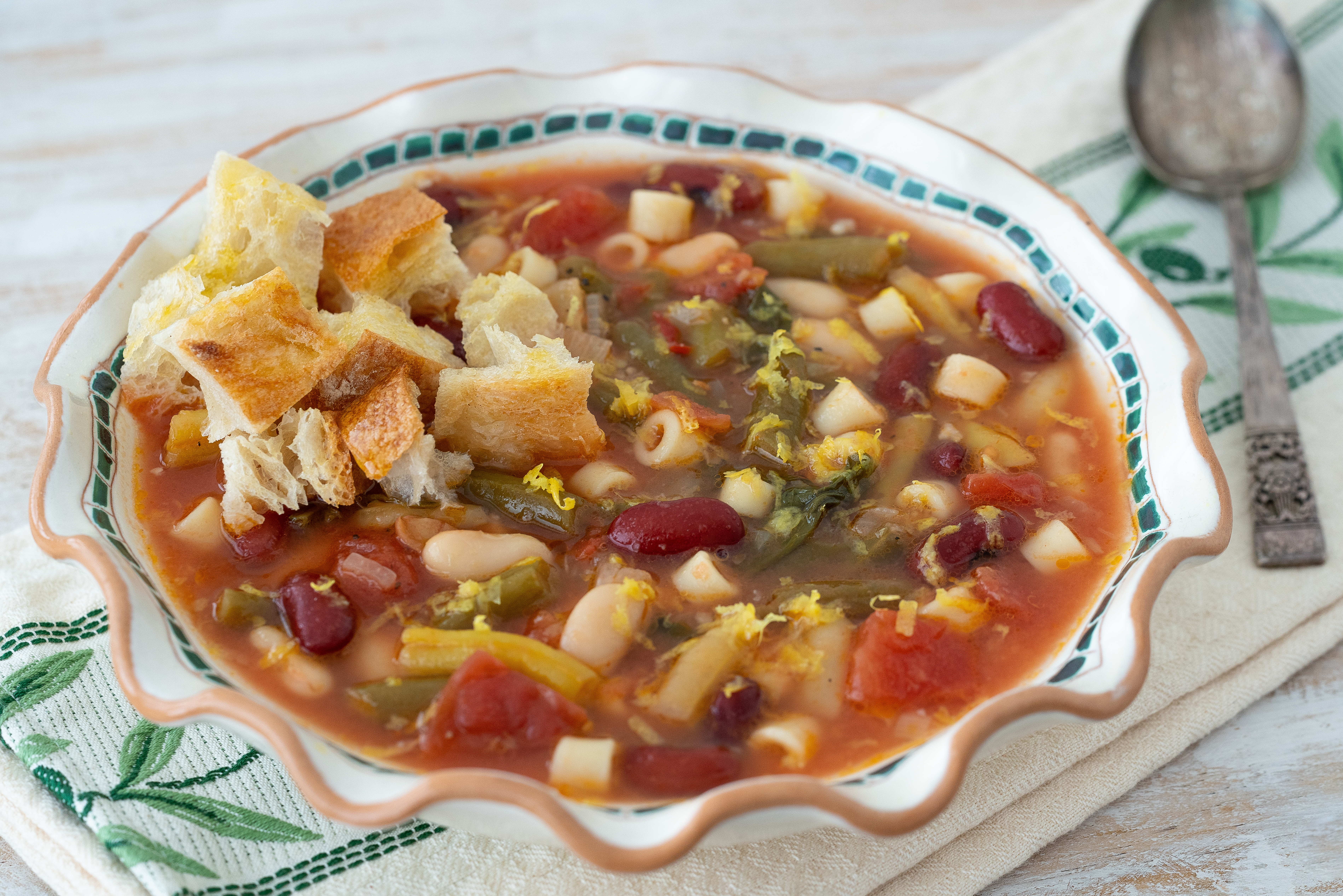 Tuscan 3 Bean Peasant Soup
Product facts and quick tips
Keep a jar or two of 3 Bean Salad stashed in the fridge for a quick meal accompaniment. Great as is, and super easy to turn into your own "original" salad creation. No fat or cholesterol in this convenient, sweet-tangy classic.