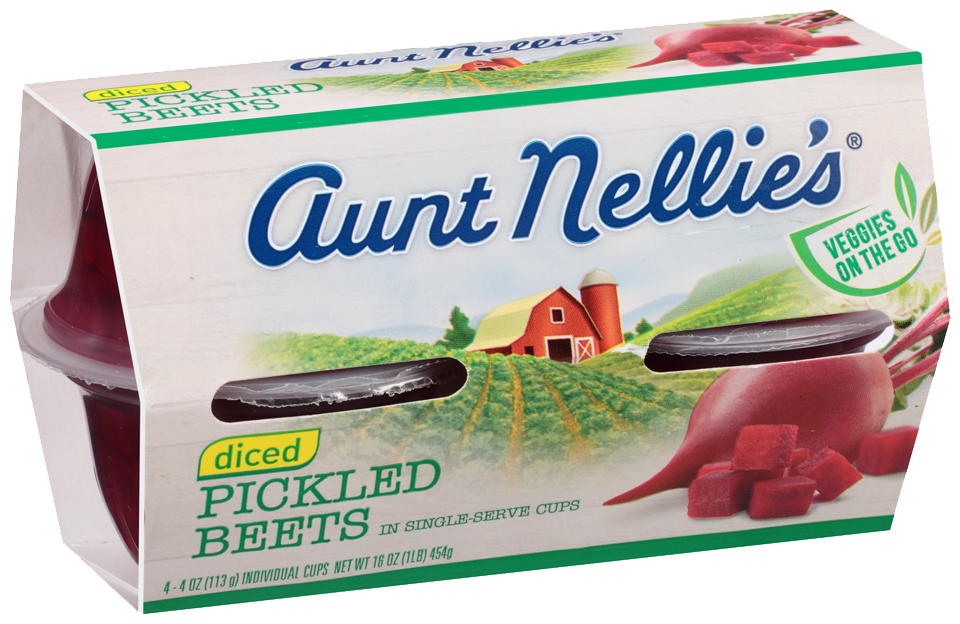 Diced Pickled Beet Cups
4-4 oz. individual cups
Classic pickled beets are diced, packed in single-serving cups, four cups to a package. Great for 1 and 2 person households, quick healthy snacks, salad toppers, lunch boxes, veggies-on-the-go. Serve chilled or at room temperature.
Ingredients
Beets, Water, Sugar, Vinegar, Salt, Ascorbic Acid, Natural Flavor
Nutrition Information
Serving Size: (113g)
Servings Per Container: 4
Amount Per Serving: 1 cup 
(Percent Daily Value*)
Calories: 70
   Calories from Fat 0
Total Fat 0g (0%)
Saturated Fat 0g (0%)
Trans Fat 0g (0%)
Cholesterol 0mg (0%)
Sodium 290mg (12%)
Potassium 180mg (5%)
Total Carbohydrate 16g (5%)
Dietary Fiber less than 2g (8%)
Sugars 14g
Protein less than 1g
Vitamin A (0%)
Vitamin C (100%)
Calcium (0%)
Iron (4%)
Serving Suggestions
Salad For One
Mix Diced Pickled Beets with a serving of cooked barley, farro or other favorite grain. Stir in sliced green onion and crumbled feta cheese.
Also available online at Amazon.com and Walmart.com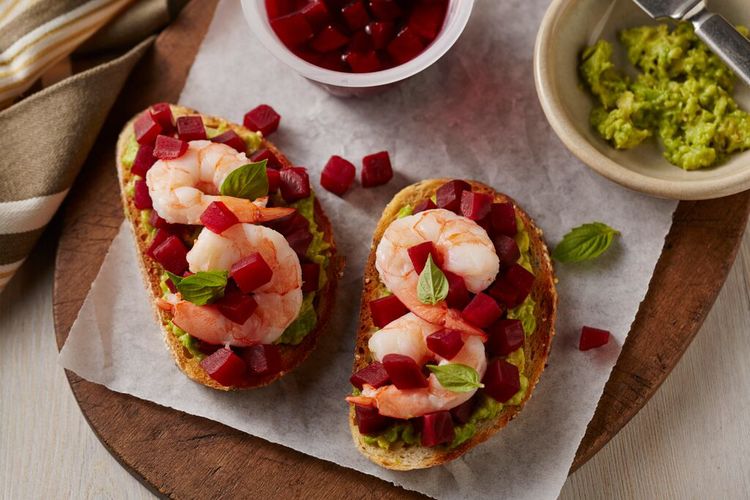 Beet, Shrimp & Avocado Tartine
Product facts and quick tips
Diced Pickled Beets are great for lunch boxes; no need to refrigerate. Keep single-serve cups in your desk drawer for an easy snack. Spoon the diced beets over a mixed green salad for extra nutrition and flavor.