Beet Chocolate Chunk Cookies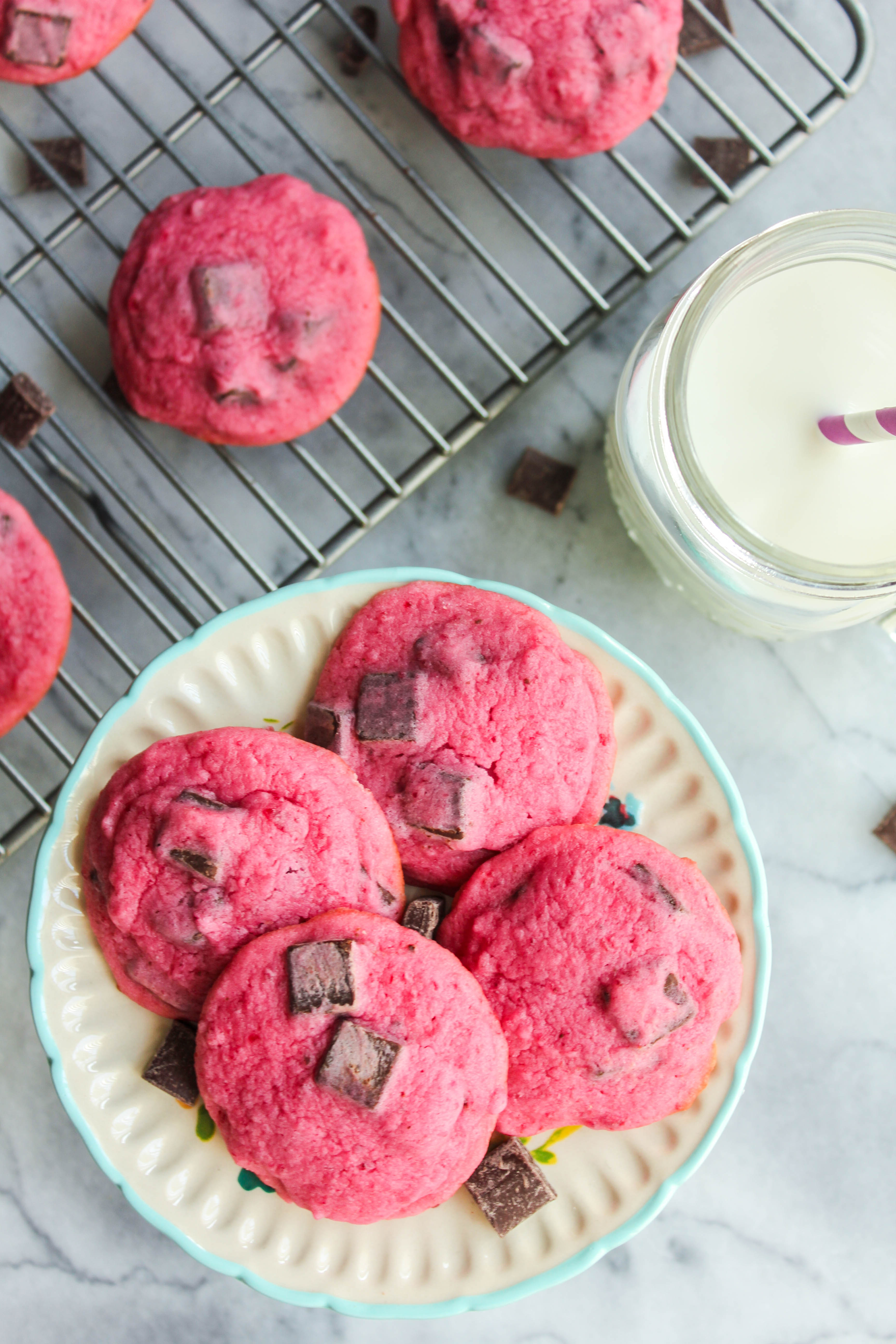 Ingredients
1 jar (15.5 ounces) Aunt Nellie's Harvard Beets
2 cups ll-purpose flour
1/2 teaspoon baking powder
1/2 teaspoon salt
1-1/2 cups granulated sugar
1 cup (2 sticks) unsalted butter, at room temperature
2 teaspoons honey
1/4 cup milk
1 bag (10 ounces) dark chocolate chunks
Directions
Makes 36 servings.
Preheat oven to 350°F. Line a baking sheet with parchment paper or a silicone baking mat and set aside.
Drain beets. Discard liquid or save for another use. Place beets in bowl of food processor. Process until smooth; set aside.
In a medium bowl, whisk together flour, baking powder and salt.
Beat sugar and butter until light and fluffy using electric mixer on medium to high speed. Add beets, honey and milk; beat until smooth. Gradually add flour mixture, about half a cup at a time, just until completely combined. Do not overmix. Fold in chocolate chunks.
Using medium-sized scoop (about 2 tablespoons), drop dough 2-inches apart onto prepared baking sheet.
Bake 11 to 12 minutes or just until the centers are set. Cool on baking sheet 2 minutes, then remove the cookies to wire rack to cool completely.
Nutrition Information
Nutrition information per serving (1/36 of recipe): 150 calories; 1g protein; 20g carbohydrate; 7g fat; 60mg sodium; 15mg cholesterol; 1g fiber; 0.33mg iron; 0.06mg thiamin; 160.80IU vitamin A; 0.01mg vitamin C.