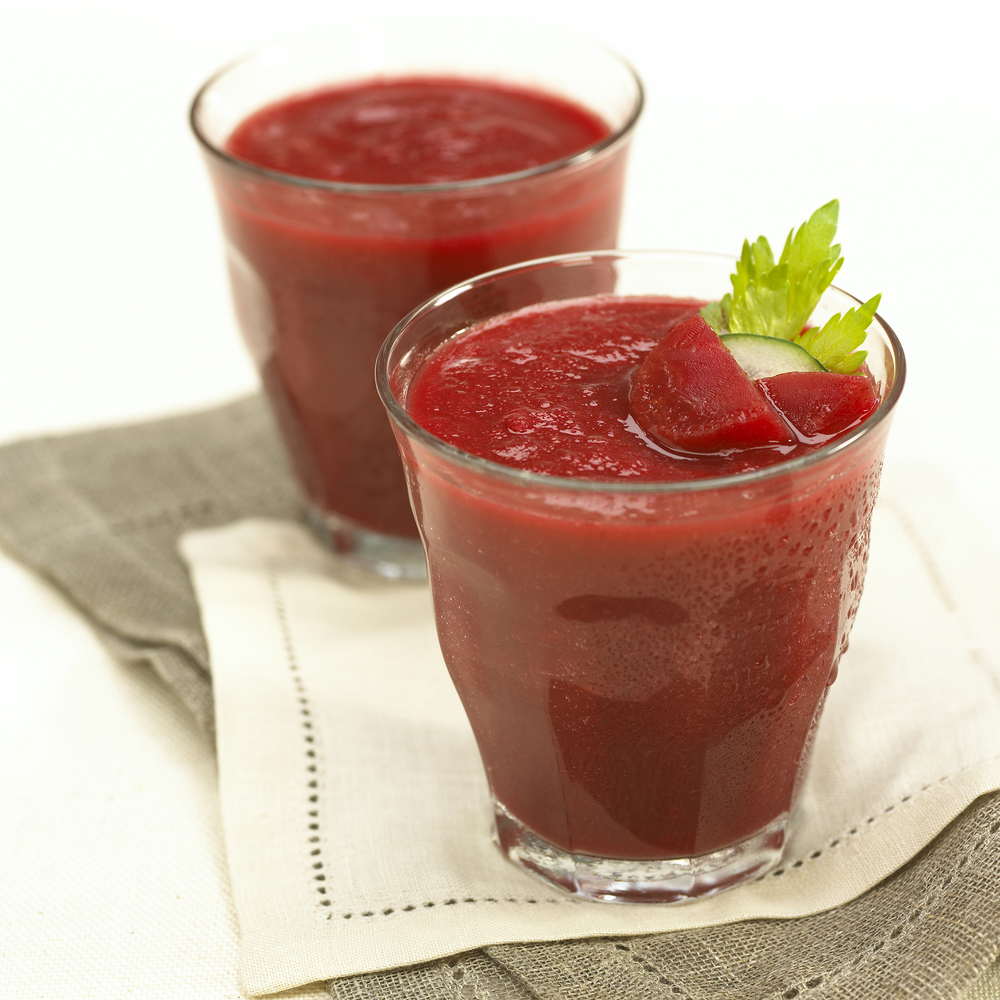 Ingredients
1 jar (16 ounces) Aunt Nellie's Sliced Pickled Beets, undrained
4 cups tomato juice
1 cup peeled and diced seedless cucumber
1/2 cup diced celery
1/2 cup diced red bell pepper
1 tablespoon hot red pepper sauce or as desired
1/2 teaspoon cayenne pepper
Salt and pepper
Directions
Makes 4 servings.
Place all ingredients except salt and pepper in blender. Blend until smooth. Season with salt and pepper, as desired.
Nutrition Information
Nutrition information per serving (1/4 of recipe): 120 calories; 2g protein; 28g carbohydrate; 0g fat; 900mg sodium; 0mg cholesterol; 2g fiber; 1mg iron; 0.14mg thiamin; 1907IU vitamin A; 70mg vitamin C.