Baguette with Pickled Beets and Whipped Dill Goat Cheese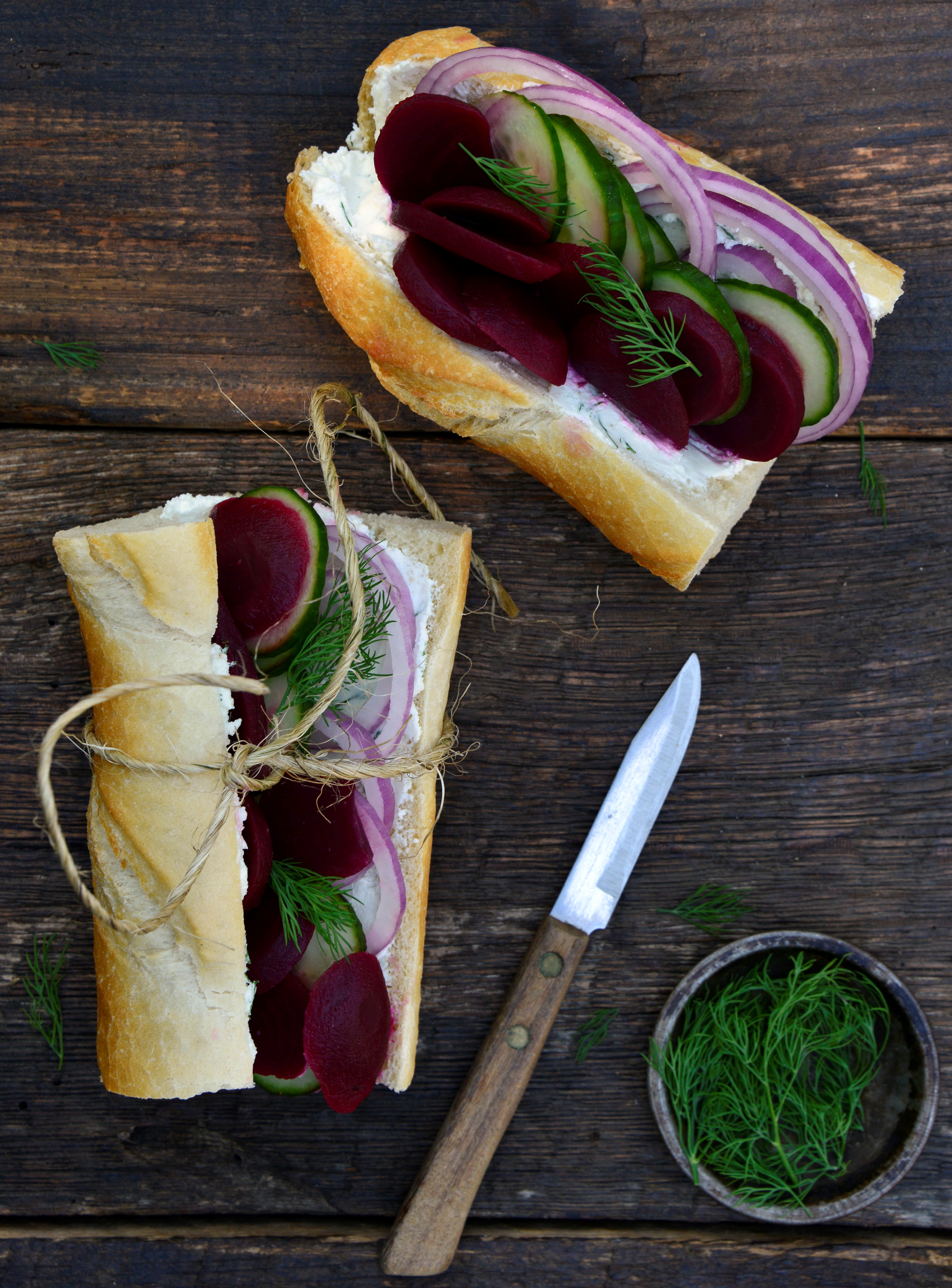 Ingredients
1 jar (15 ounces) Aunt Nellie's Sliced Pickled Beets
1 baguette (about 24 inches long)
4 ounces goat cheese
1/4 cup heavy whipping cream
1 tablespoon chopped fresh dill
1 pinch salt
1 pinch black pepper
1/2 seedless cucumber, thinly sliced
1/4 red onion, thinly sliced
Directions
Makes 4 servings.
Drain beets well. Discard liquid or save for another use.
Split baguette in half lengthwise.
In medium sized bowl beat together goat cheese, cream, dill, salt and pepper until smooth and spreadable. Spread goat cheese mixture on cut sides of baguette.
Layer beets, cucumber and red onion on bottom side of baguette. Close sandwich. Cut horizontally into 4 sandwiches and serve.
Variation
Slice 2 hard boiled eggs. Place slices over cucumber in Step 4. Continue as recipe directs.
Nutrition Information
Nutrition information per serving (1/4 of recipe): 375 calories; 13g protein; 46g carbohydrate; 16g fat; 670mg sodium; 40mg cholesterol; 2g fiber; 3.04mg iron; 0.48mg thiamin; 685.08IU vitamin A; 1.77mg vitamin C.