PREP TIME: 15 MINUTES   |   COOK TIME: 5 MINUTES
Sweet & Sour Red Cabbage & Apples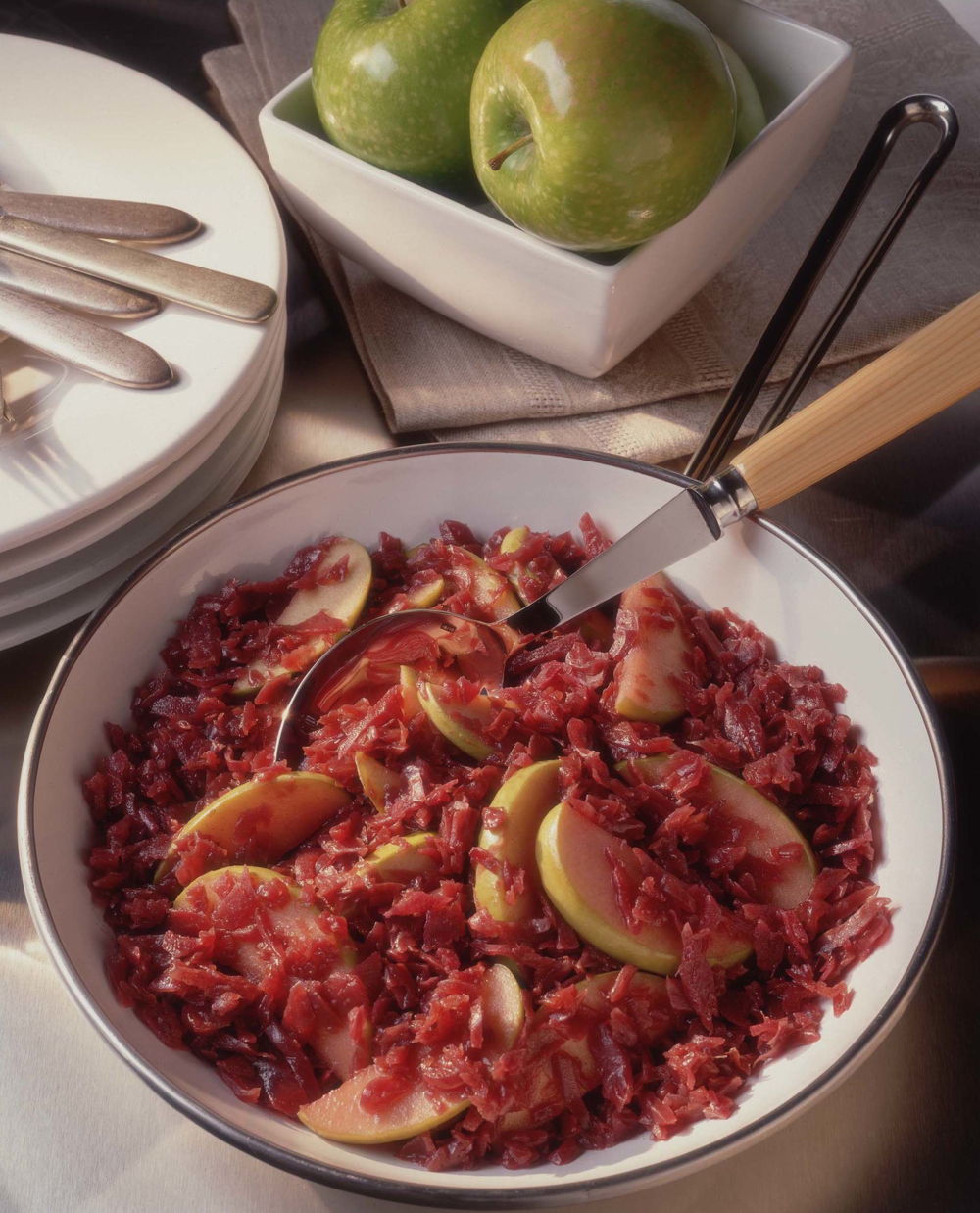 Ingredients
2 tablespoons butter
2 medium Granny Smith apples, unpeeled, cut into 1/2-inch thick wedges
3  tablespoons packed light brown sugar
1/4 teaspoon ground allspice or cinnamon
1 jar (16 ounces) Aunt Nellie's Sweet & Sour Cabbage, drained
Directions
Makes 4 servings.
Melt butter in 10-inch skillet over medium-high heat.  Add apples; cook 1 minute, stirring occasionally.  Add brown sugar and allspice; cook 2 minutes longer.  Add cabbage; cook until hot, about 2 minutes, stirring occasionally.
Variation
For Sweet & Sour Red Cabbage, Ham & Apples, add 1 cup diced cooked ham to skillet along with apples.
Nutrition Information
Nutrition information per serving (1/4 of recipe): 160 calories; less than 1g protein; 32g carbohydrate; 6g fat; 585mg sodium; 15mg cholesterol; 2g fiber; 2mg iron; less than 1 mg thiamin; 215IU vitamin A; 16mg vitamin C.