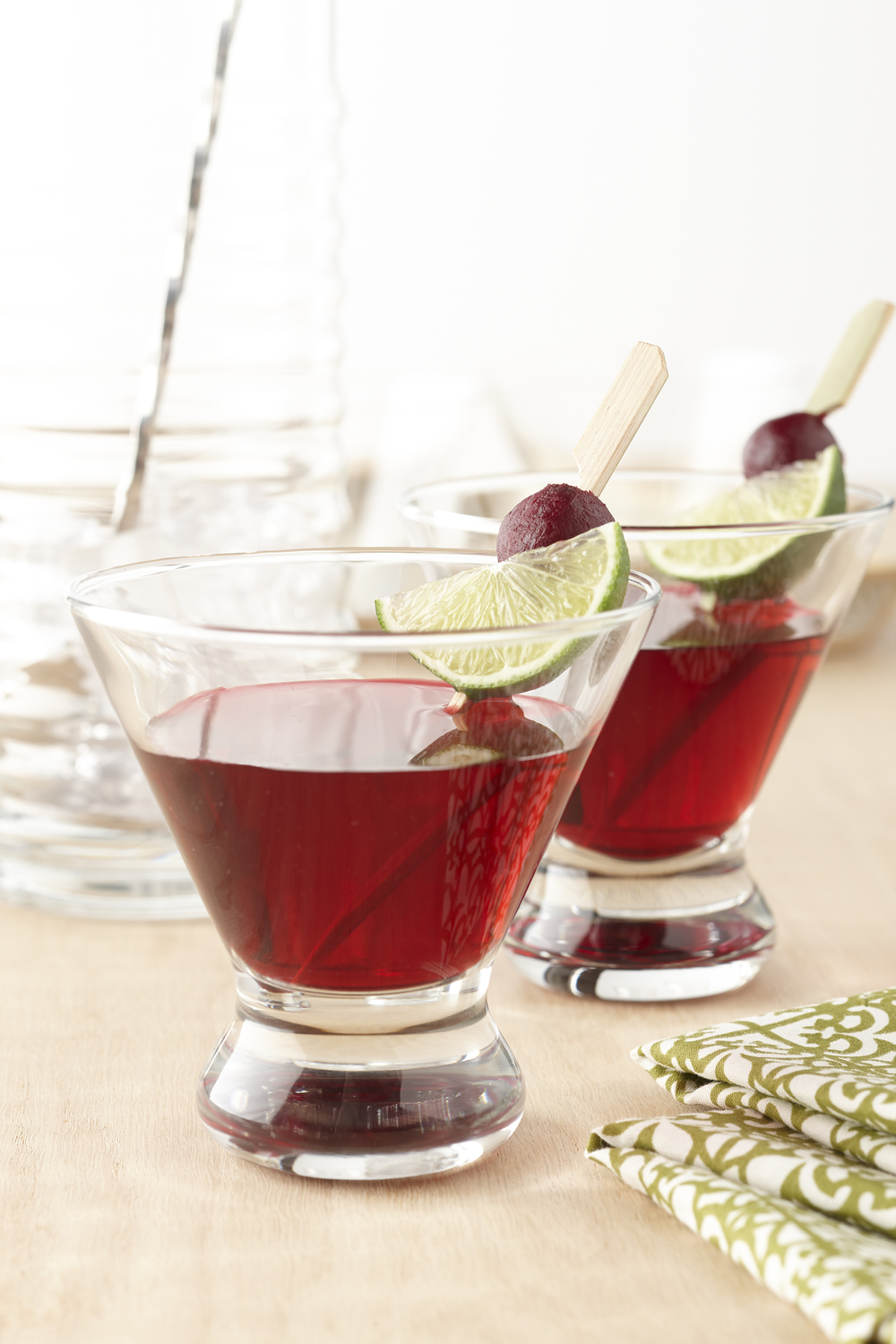 Ingredients
1 cup gin or vodka
1/2 cup Aunt Nellie's pickled beet liquid (See Note)
1/4 cup orange liqueur
2 tablespoons fresh lime juice
Directions
Makes 4 (1/2-cup) servings.
Combine gin and beet liquid in pitcher.
Stir in liqueur and lime juice.
Add ice; stir and pour into glasses.
Note
Drain liquid from jar of Whole Baby Pickled Beets or Sliced Pickled Beets; use beets for side dish, salad or other favorite recipe.
Optional Garnish: Pickled Whole Baby Beet, lime wedge
Nutrition Information
Nutrition information per serving (1/4 of recipe): 200 calories; 0g protein; 10g carbohydrate; 0g fat; 10mg sodium; 0mg cholesterol; 0g fiber; 0.04mg iron; 0.01mg thiamin; 3.85IU vitamin A; 2.31mg vitamin C.