PREP TIME: 20 MINUTES   |    COOK TIME: 20 MINUTES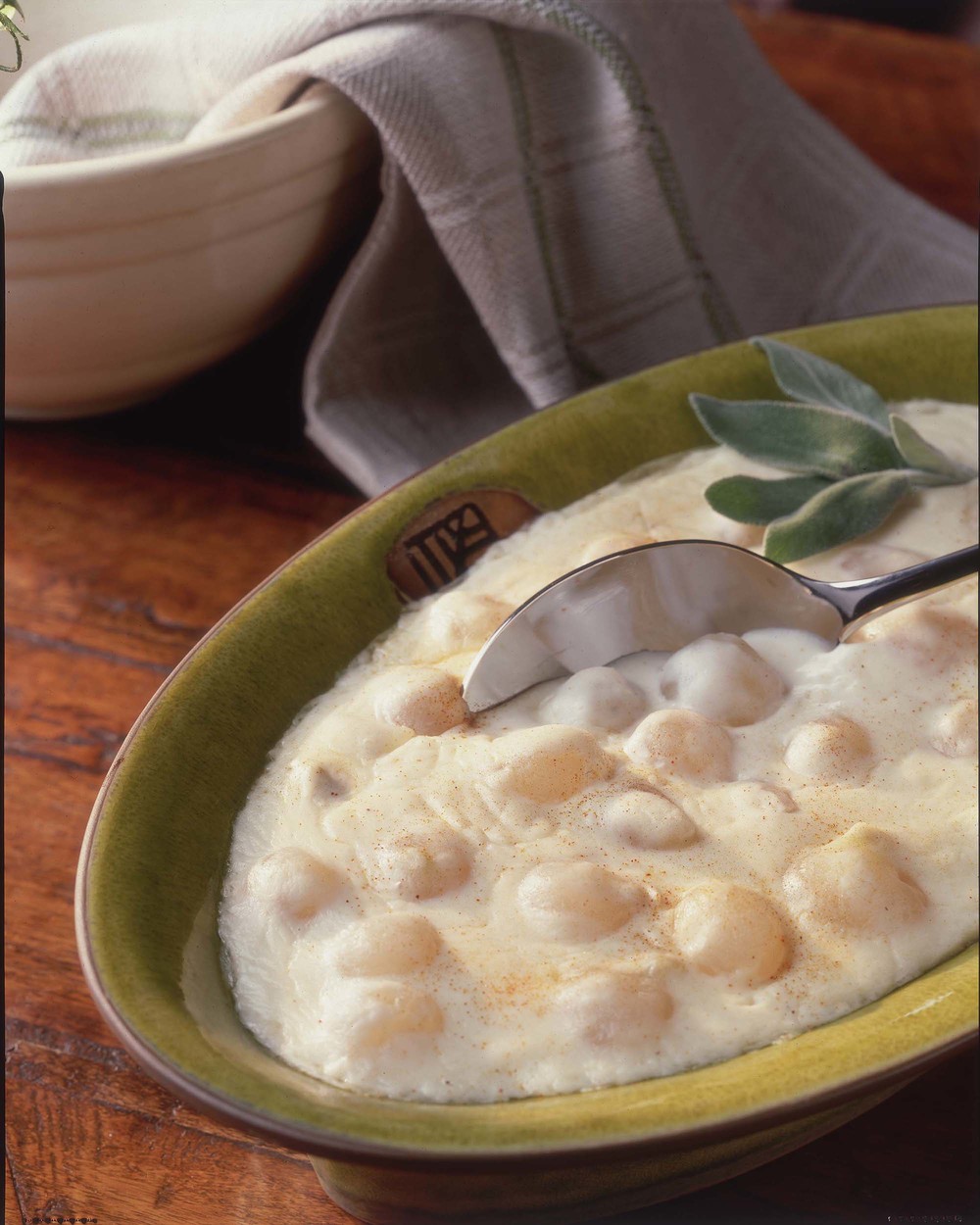 Ingredients
1 jar (15 ounces) Aunt Nellie's Holland-Style Whole Onions
1/4 cup unsalted butter
1/4  cup all-purpose flour
2 cups half-and-half
2 tablespoons dry sherry
2 tablespoons grated Parmesan cheese
1/4  teaspoon dry mustard
Pinch nutmeg
Salt and ground white pepper
1/4 teaspoon paprika
Directions
Makes 8 servings.
Drain onions. Melt butter in 2-quart saucepan over medium heat. Stir in flour; cook and stir 1 minute, until bubbly. Stir in half-and-half and sherry; cook and stir 2 minutes or until sauce thickens. Stir in cheese, mustard, nutmeg, salt and pepper. Add onions; pour into 1-1/2 quart baking dish sprayed with nonstick cooking spray; sprinkle with paprika. (See Note). Bake at 350ºF 15 to 20 minutes, uncovered, until bubbly.
Note
To make one day ahead, cover and refrigerate. Let stand 1 hour before baking, uncovered, at 350°F for 25 minutes.
Nutrition Information
Nutrition information per serving (1/8 of recipe): 170 calories; 3g protein; 8g carbohydrate; 14g fat; 17 mg sodium; 40mg cholesterol; less than 1g fiber; 0.38mg iron; 0.05mg thiamin; 436IU vitamin A; 0.6mg vitamin C.