PREP TIME: 15 MINUTES   |   COOK TIME: 3 MINUTES
Beets & Onions Vegetable Medley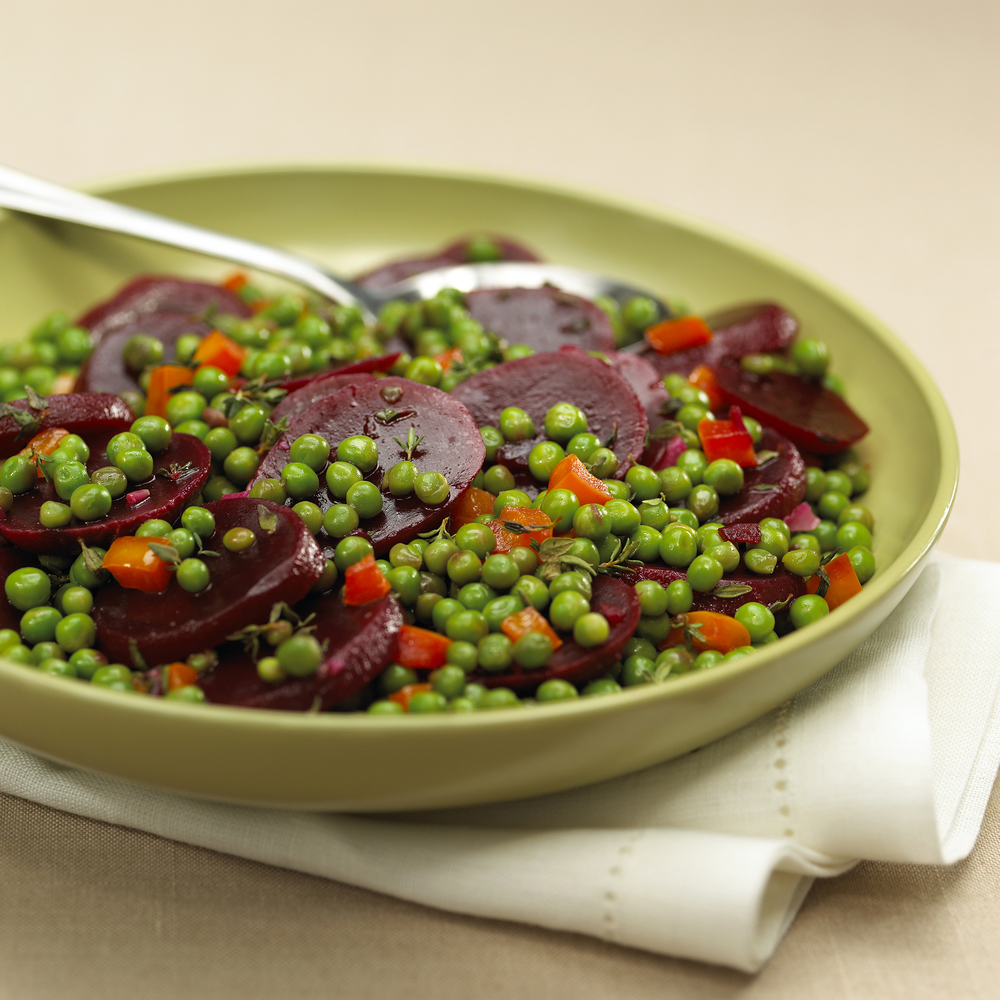 Ingredients
1 jar (16 ounces) Aunt Nellie's Pickled Beets & Onions
1 tablespoon olive oil
1 large clove garlic, minced
1/2 cup diced bell pepper (yellow, orange or red)
1-1/2 cups frozen petite green peas, defrosted
1 tablespoon fresh thyme leaves (See Note)
Salt and pepper
Directions
Makes 4 servings.
Drain beets. Heat oil in large skillet over medium heat. Cook and stir garlic 1 minute. Add bell pepper; cook and stir 1 to 2 minutes until crisp-tender. Stir in peas and thyme. Remove from heat. Gently stir in beets. Season with salt and pepper, as desired. Serve warm or at room temperature.
Note
Substitute 1 teaspoon dried thyme leaves, crumbled, for fresh.
Nutrition Information
Nutrition information per serving (1/4 of recipe): 120 calories; 3 g protein; 20g carbohydrate; 4g fat; 205mg sodium; 0mg cholesterol; 3g fiber; 1mg iron; 0.15mg thiamin; 1177IU vitamin A; 43mg vitamin C.