PREP TIME: 15 MINUTES   |   BAKE TIME: PER PACKAGE DIRECTIONS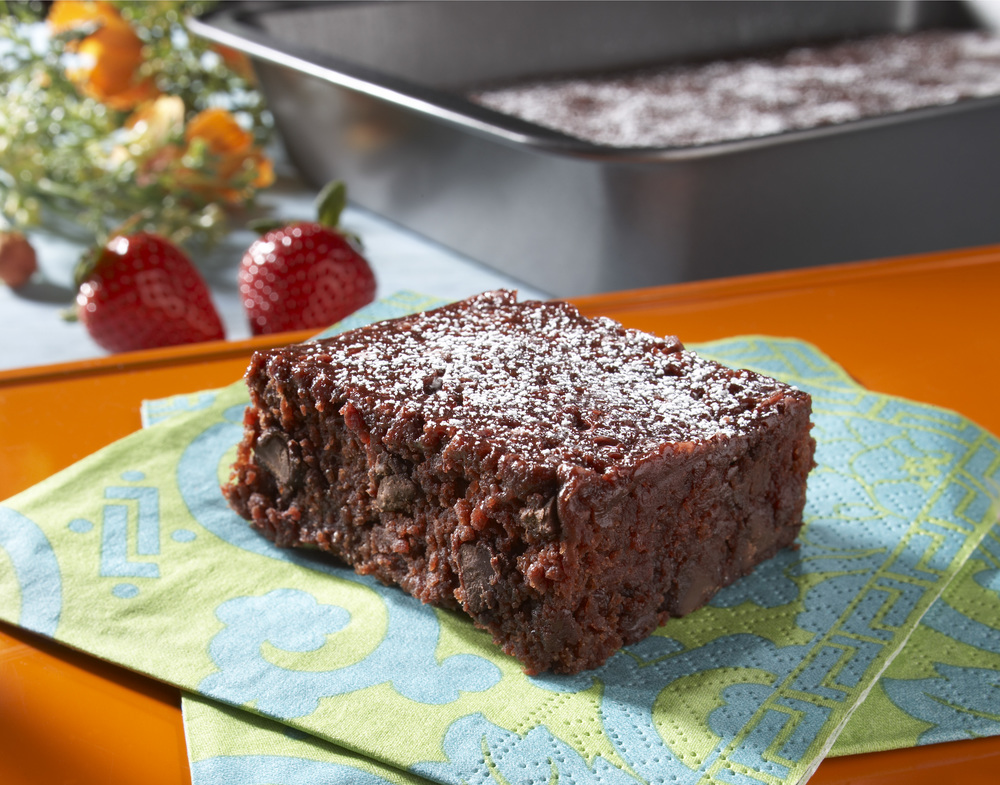 Ingredients
1 jar (16 ounces) Aunt Nellie's Harvard Beets, not drained
1 box dark or milk chocolate brownie mix (18.2 ounces)
1/4 cup vegetable oil
2 eggs
1 cup semi-sweet chocolate chips or chunks
Confectioners' sugar (optional)
Directions
Makes 24 servings.
Preheat oven to 350°F. Lightly spray bottom of 13 x 9-inch pan with nonstick cooking spray. Place beets in blender or food processor. Puree until smooth; set aside.
Combine brownie mix, oil, eggs and pureed beets in large mixing bowl; stir until well blended. Stir in chocolate chips. Pour into prepared pan. Bake as directed on package, checking after shortest recommended baking time.
Remove from oven; cool. Lightly dust with confectioners' sugar, if desired.
Variation
Chipotle Beet Brownies: Add 1/2 teaspoon chipotle chili powder to mixture along with pureed beets in step 2.
Nutrition Information
Nutrition information per serving (1/24 of recipe): 180 calories; 1g protein; 26g carbohydrate; 7g fat; 150mg sodium; 15mg cholesterol; 1g fiber; 1mg iron; 0.01mg thiamin; 23IU vitamin A; 0mg vitamin C.