PREP TIME: 20 MINUTES   |   COOK TIME: 30 MINUTES
Thyme-Scented Roasted Vegetable & Beets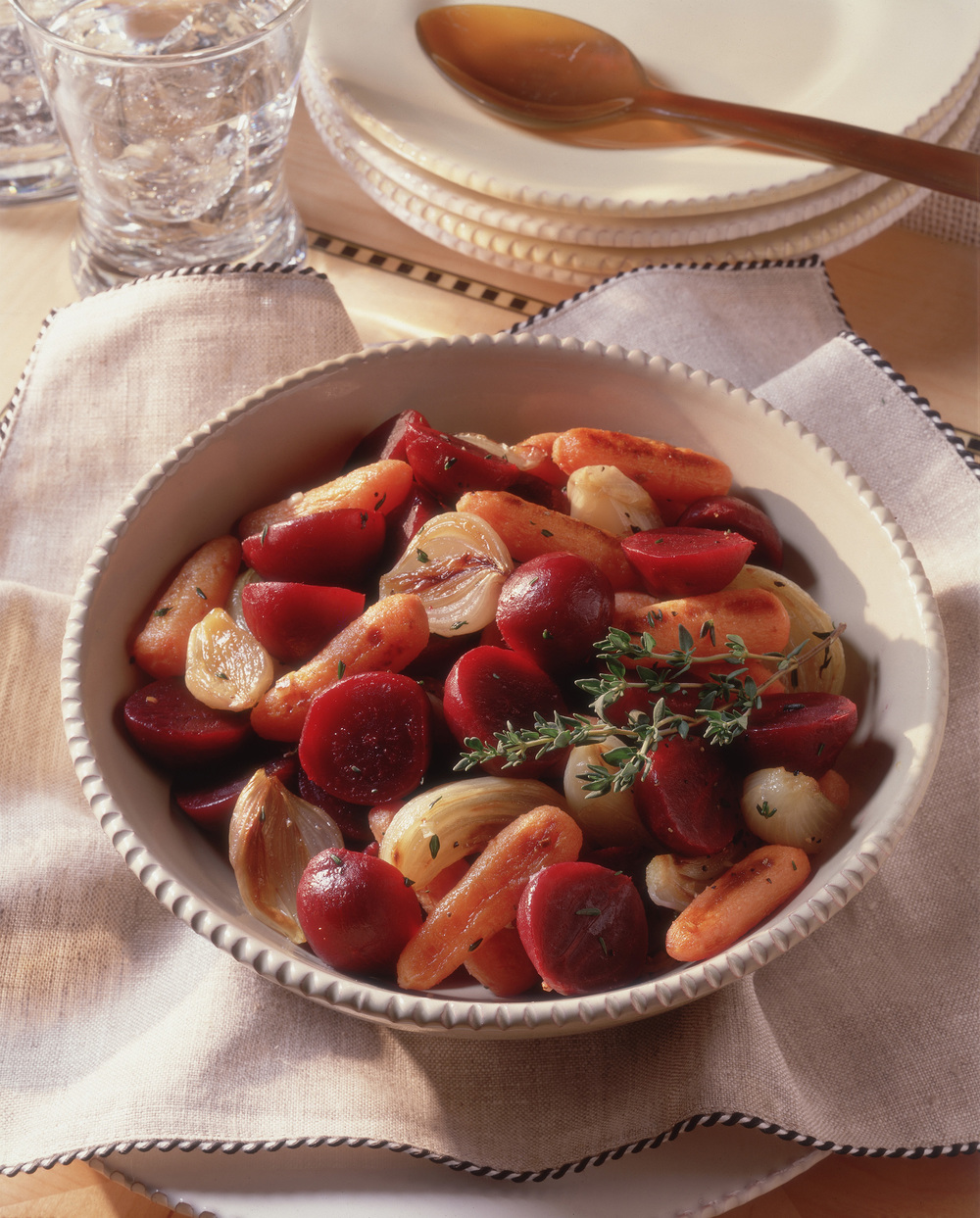 Ingredients
1 jar (16 ounces) Aunt Nellie's® Whole Pickled Beets, drained, halved
1/2 pound baby carrots
1medium onion, cut through core into 1/2-inch wedges8ounces shallots, peeled, halved if large
1 tablespoon olive oil
1 teaspoon dried thyme leaves (See Note)
1/2 teaspoon salt
1/4 teaspoon freshly ground black pepper
1 clove garlic, minced
Directions
Makes 4 servings.
Heat oven to 400º F.  Scatter beets, carrots, onion wedges and shallots in 15 x 10-inch jelly roll pan.  Drizzle with oil and sprinkle thyme, salt and pepper over vegetables; toss to coat.
Roast, uncovered, in oven 15 minutes.  Add garlic to vegetables; toss well.  Return to oven and continue roasting 15 minutes or until vegetables are tender and lightly browned.
Note
1 tablespoon chopped fresh thyme may be substituted.  Sprinkle over vegetables when adding garlic.
Nutrition Information
Nutrition information per serving (1/4 of recipe): 150 calories; 2g protein; 29g carbohydrate; 1g fat; 700mg sodium; 0mg cholesterol; 1.6mg iron; 0.06mg thiamin; 7360.83IU vitamin A; 11mg vitamin C.