Smoked Salmon & Beet Wraps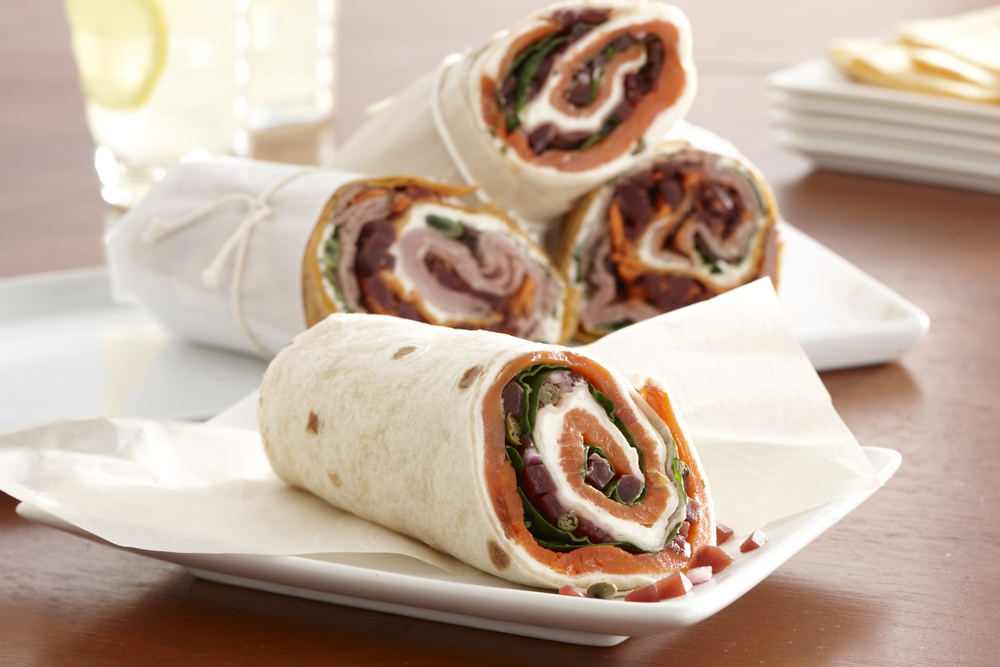 Ingredients
1 jar (16 ounces) Aunt Nellie's Sliced Pickled Beets
2 tablespoons finely chopped red onion
1 to 2 tablespoons capers
1 to 2 teaspoons lemon zest
1/2 cup spreadable chive cream cheese
2 large soft flour tortillas (10- to 12-inch diameter)
8 slices smoked salmon
1/2 cup baby spinach leaves
Directions
Makes 4 servings.
Drain beets; chop. Discard beet liquid. In medium bowl, combine beets, onion, capers and lemon zest.
Spread 1/4 cup cream cheese evenly over each tortilla, leaving 1-inch border. Place 4 salmon slices over cream cheese; press lightly. Top each with spinach. Sprinkle beet mixture evenly over spinach.
Roll up. Wrap each roll tightly in plastic wrap. Refrigerate up to 4 hours.
To serve, remove plastic wrap; cut each tortilla into 2 pieces.
Nutrition Information
Nutrition information per serving (1/4 of recipe): 290 calories; 10g protein; 32g carbohydrate; 14g fat; 720mg sodium; 35mg cholesterol; 1g fiber; 1.56mg iron; 0.19mg thiamin; 758.30IU vitamin A; 2.02mg vitamin C.