Green Goddess Salad with Sliced Beets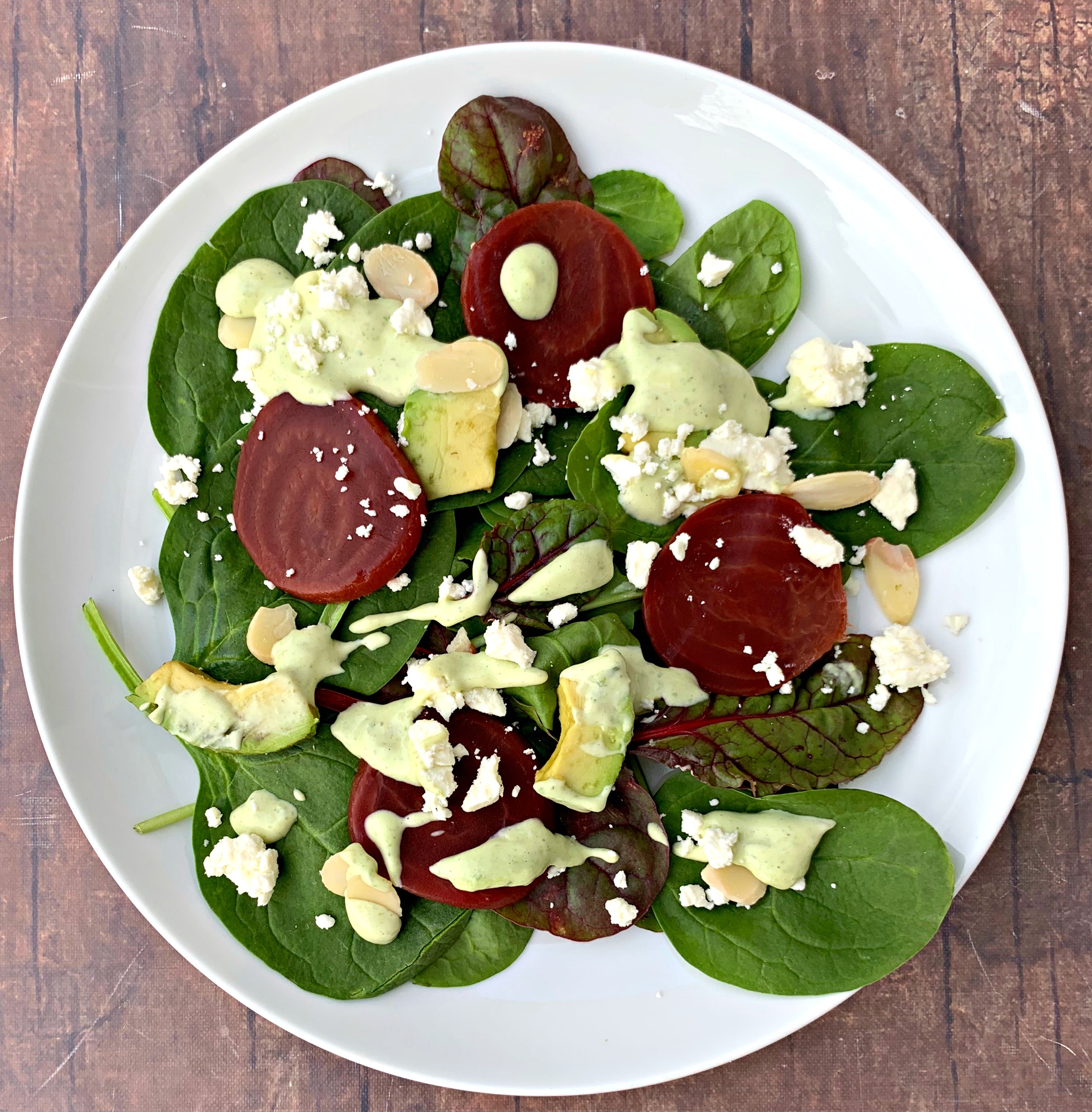 Ingredients
1/2 cup light mayonnaise
1/2 cup light sour cream
2 tablespoons chopped fresh chives
2 tablespoons chopped fresh flat-leaf parsley
2 tablespoons fresh lemon juice
1 tablespoon extra-virgin olive oil
1-1/2 teaspoons dried tarragon
1 teaspoon minced fresh garlic
1/4 teaspoon salt
1/4 teaspoon freshly ground black pepper
2 cups fresh baby spinach
3 cups mixed greens
1 jar (16 ounces) Aunt Nellie's Sliced Beets, drained
1 avocado, sliced
1/4 cup crumbled feta cheese
2 tablespoons sliced almonds, toasted
Directions
Makes 4 servings.
Combine mayonnaise, sour cream, chives, parsley, lemon juice, olive oil, tarragon, garlic, salt and pepper in blender. Puree until smooth.
In large bowl, toss together spinach and mixed greens. Divide greens evenly among 4 plates. Top greens evenly with beets, avocado, feta cheese and almonds. Drizzle with dressing.
Nutrition Information
Nutrition information per serving (1/4 of recipe):  310 calories; 5g protein; 13g carbohydrate; 25g fat; 470mg sodium; 30mg cholesterol; 4g fiber; 1.49mg iron; 0.07mg thiamin; 3041.33IU vitamin A; 17.86mg vitamin C.