PREP TIME: 15 MINUTES   |   CHILL  TIME: 2 HOURS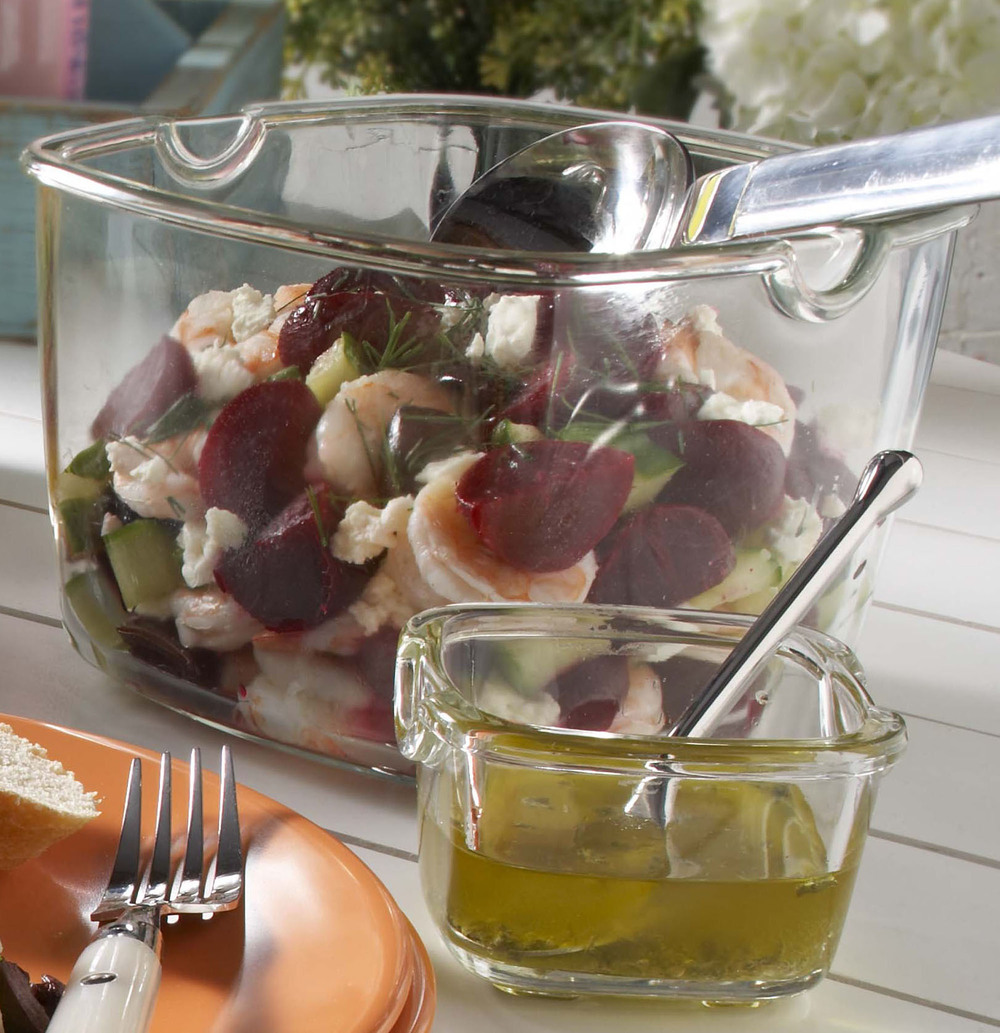 Ingredients
1 jar (16 ounces) Aunt Nellie's Whole Pickled Beets, drained
1/4 cup pitted Kalamata olives, halved
1/2 pound medium cooked shrimp, peeled, tails removed
1/2 cup seeded, chopped cucumber
1/4 cup crumbled feta cheese
1 tablespoon snipped fresh dill
Prepared vinaigrette dressing
Directions
Makes 4 servings.
Drain beets well; cut into quarters. Combine beets and olives in medium bowl. Top with combined shrimp and cucumber. Sprinkle with feta; refrigerate, covered, until chilled.
To serve, sprinkle with dill, and drizzle with vinaigrette, as desired.
Note
Recipe prepared with shrimp that have not been treated or frozen with seawater or brine solution which increase sodium content. Recipe can be doubled.
Nutrition Information
Nutrition information per serving (1/4 of recipe): 190 calories; 15g protein; 14g carbohydrate; 7g fat; 550mg sodium; 115mg cholesterol; less than 1g fiber; 0.43mg iron; 0.02mg thiamin; 69IU vitamin A; 0.60mg vitamin C