Festive Beet & Citrus Salsa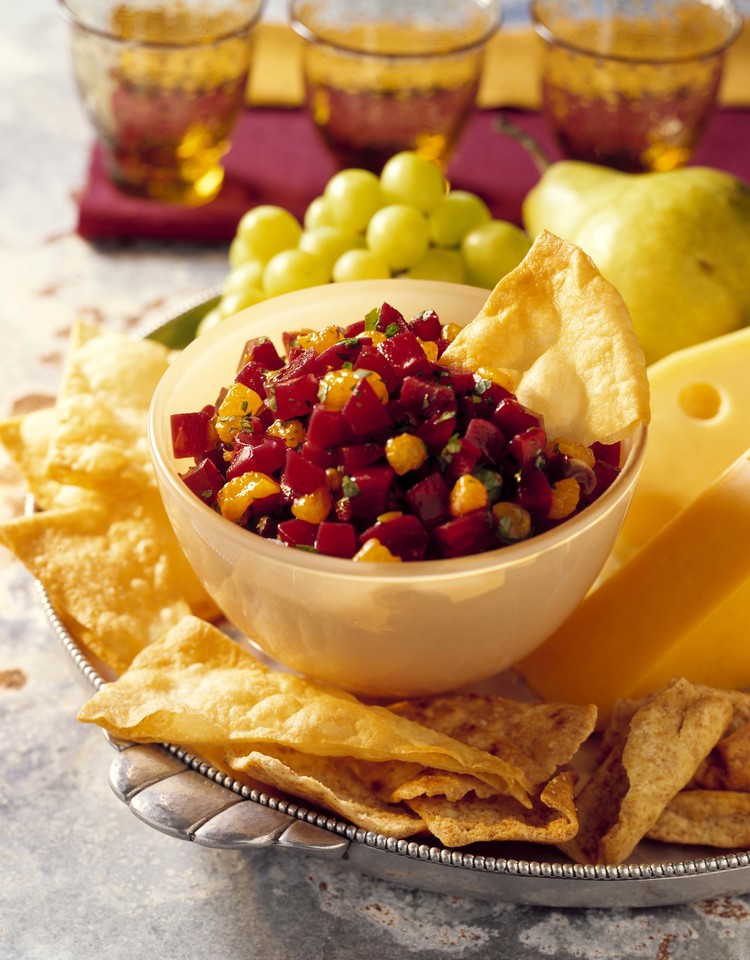 Ingredients
1 jar (16 ounces) Aunt Nellie's Sliced or Whole Pickled Beets, drained and chopped
1 medium orange, peeled, seeded and diced or 1/2 cup diced, drained Mandarin oranges
2 tablespoons chopped green onion
2 tablespoons minced cilantro
1 tablespoon fresh lime juice
2 teaspoons minced fresh ginger
1/4 teaspoon salt
Directions
Makes about 2 cups (approx. 1 tablespoon per serving).
Place all ingredients in medium bowl; stir gently to combine.  Cover and refrigerate about 30 minutes to let flavors blend.  Serve with crackers, flatbread or chips, as desired.
Nutrition Information
Nutrition information per serving (1 tablespoon): 12 calories; less than 1g protein; 3g carbohydrate; less than 1g fat; 60mg sodium; 0mg cholesterol; 0g fiber; less than 1mg iron; less than 1 mg thiamin; 21IU vitamin A; 15mg vitamin C.