PREP TIME: 30 MINUTES   |   CHILL TIME: 30 MINUTES
Pickled Beet & Shrimp Salad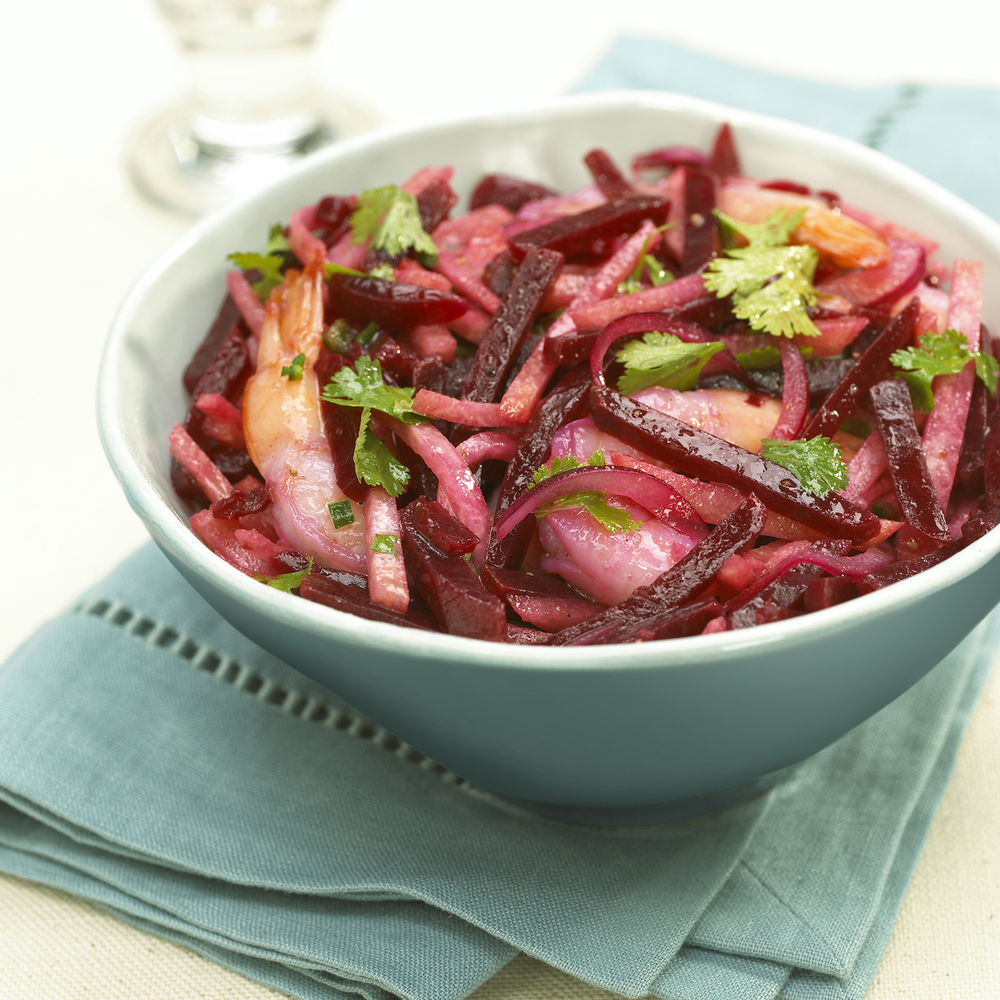 Ingredients
2 jars (16 ounces each) Aunt Nellie's Sliced Pickled Beets, well drained
2 cups thin strips jicama (See Note)
1/4 cup fresh lime juice
1/2 cup thinly sliced red onion
2 teaspoons minced seeded Serrano chili pepper
1/2 teaspoon ground black pepper
1/3 cup grapeseed or canola oil
1 pound fully cooked, peeled and deveined shrimp (31-35 count)
1/4 cup loosely packed torn cilantro leaves
Salt
Directions
Makes 4 servings.
Cut beets into thin strips. In large serving bowl, combine beets and jicama.
Place lime juice, red onion, chili pepper, pepper and oil in cleaned beet jar. Tighten lid; shake vigorously until dressing is combined. Pour dressing over beets and jicama; toss well. Refrigerate at least 30 minutes to chill.
About 5 minutes before serving, stir in cooked shrimp and cilantro leaves. Season with salt, as desired.
Note
Peel jicama before cutting into strips.
Nutrition Information
Nutrition information per serving (1/4 of recipe): 390 calories; 24g protein; 30g carbohydrate; 19g fat; 550mg sodium; 220mg cholesterol; 3g fiber; 4mg iron; 0.06mg thiamin; 463IU vitamin A; 22mg vitamin C.