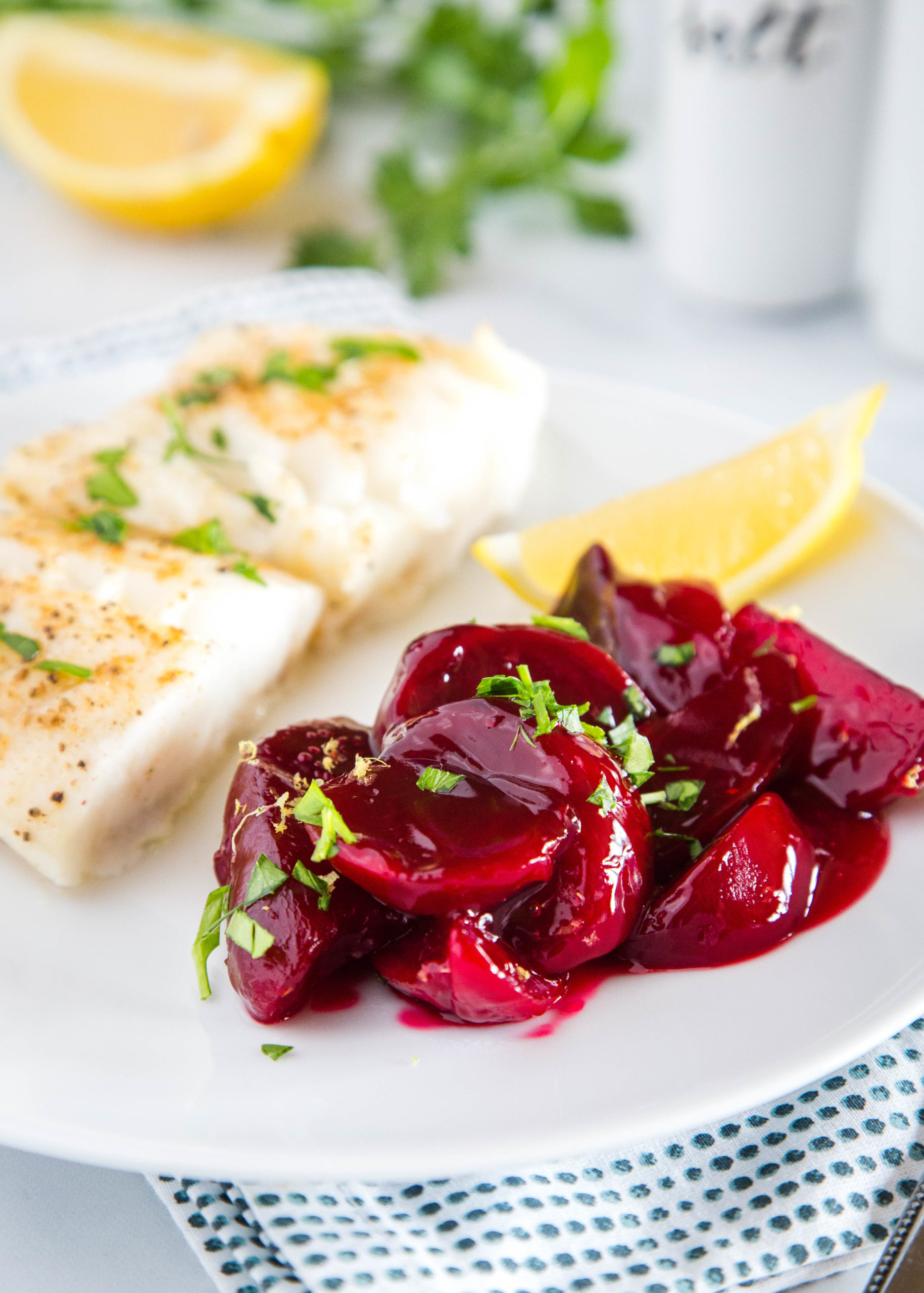 Ingredients
1 jar (15.5 ounces) Aunt Nellie's Harvard Beets
4 cod fillets, about 3 ounces each
1 teaspoon salt
1/2 teaspoon Old Bay seasoning
1/4 teaspoon black pepper
4 tablespoons butter, melted
1 teaspoon lemon zest
Chopped parsley, optional
Directions
Makes 4 servings.
1. Preheat oven to 350°F
2. Season both sides of the fish with salt, Old Bay seasoning and pepper. Place on a foil-lined, rimmed baking sheet.
3. Drizzle about 1 tablespoon melted butter over each piece of fish.
4. Pour jar of beets onto separate foil-lined, rimmed baking sheet; spread into single layer. (Do not drain beets.)
5. Place both baking sheets in oven. Bake 12 to 15 minutes until beets are warm and fish is opaque and cooked through.
6. Remove from oven. Sprinkle lemon zest over beets. Serve immediately, garnished with parsley, if desired.
Nutrition Information
Nutrition information per serving (1/4 of recipe): 250 calories; 15g protein; 17g carbohydrate; 12g fat; 1140mg sodium; 65mg cholesterol; 3g dietary fiber; 0.35mg iron; 0.06mg thiamin; 106.38mcg vitamin A; 1.31mg vitamin C.