PREP TIME: 15 MINUTES   |   BAKE TIME: 10 MINUTES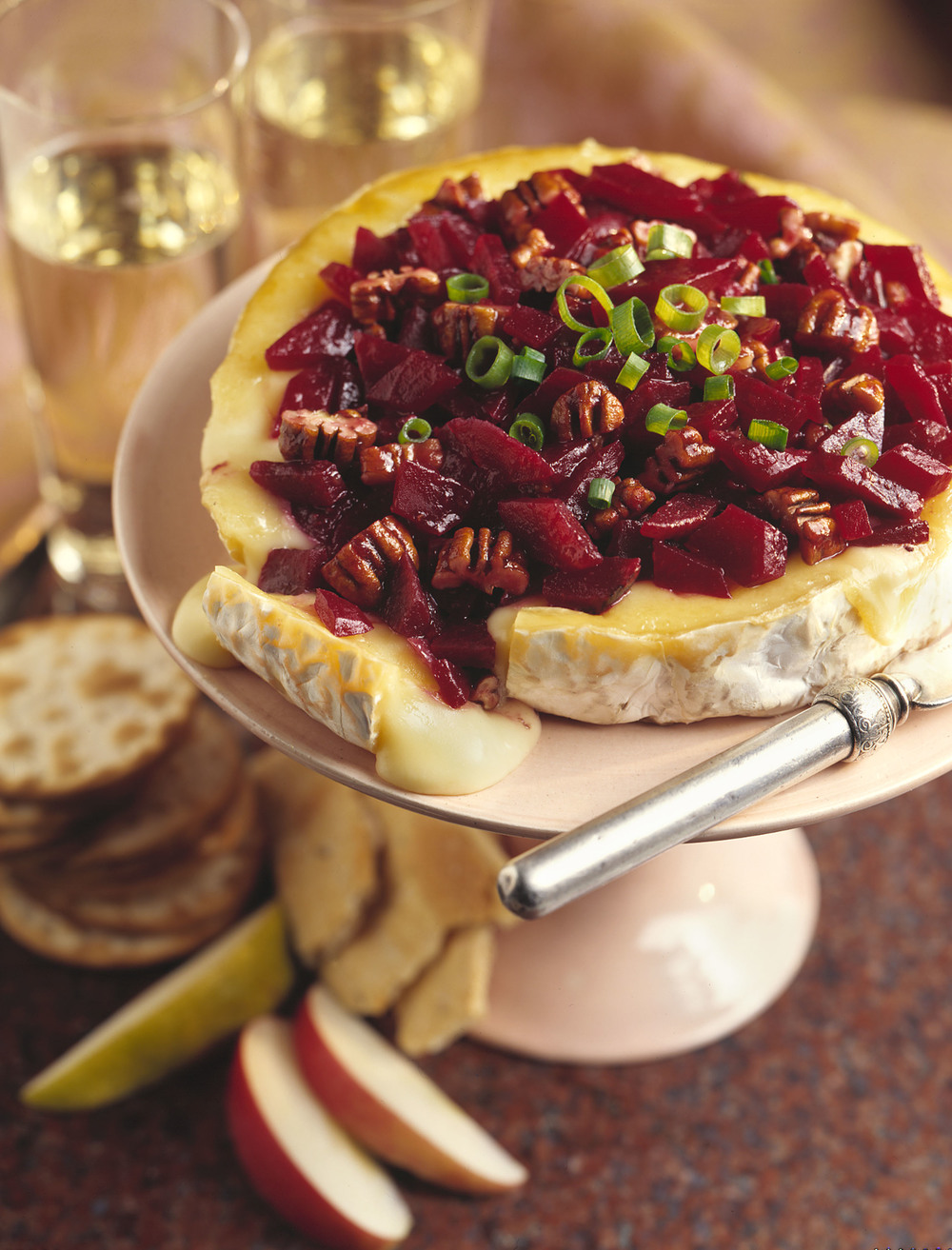 Ingredients
3/4 cup chopped Aunt Nellie's Sliced Pickled Beets, well drained
1/4 cup chopped pecans
2 tablespoons pear or cranberry preserves or fruit spread
1 tablespoon thinly sliced green onion
1 brie cheese wheel (13.2 ounces), about 5-1/2 x 1-1/4 inches
Sliced apples, pears, bread or crackers, for serving
Directions
Makes 8 servings.
Preheat oven to 350ºF.  In a small bowl, combine beets, pecans, preserves and green onion.
Remove top rind from brie cheese, leaving sides and bottom intact.  Place cheese on foil-lined baking sheet.  Spoon beet mixture onto brie, mounding mixture to cover top.
Bake 8 to 10 minutes just until cheese is softened and topping is warm.  Let stand about 15 minutes.  Transfer to serving plate.  Serve with sliced apples, pears, bread or crackers.
Nutrition Information
Nutrition information per serving (1/8 of recipe): 180 calories; 9g protein; 5g carbohydrate; 14g fat; 290mg sodium; 40mg cholesterol; 0g fiber; 0.32 mg iron; 0.05mg thiamin; 268IU vitamin A; 1mg vitamin C.