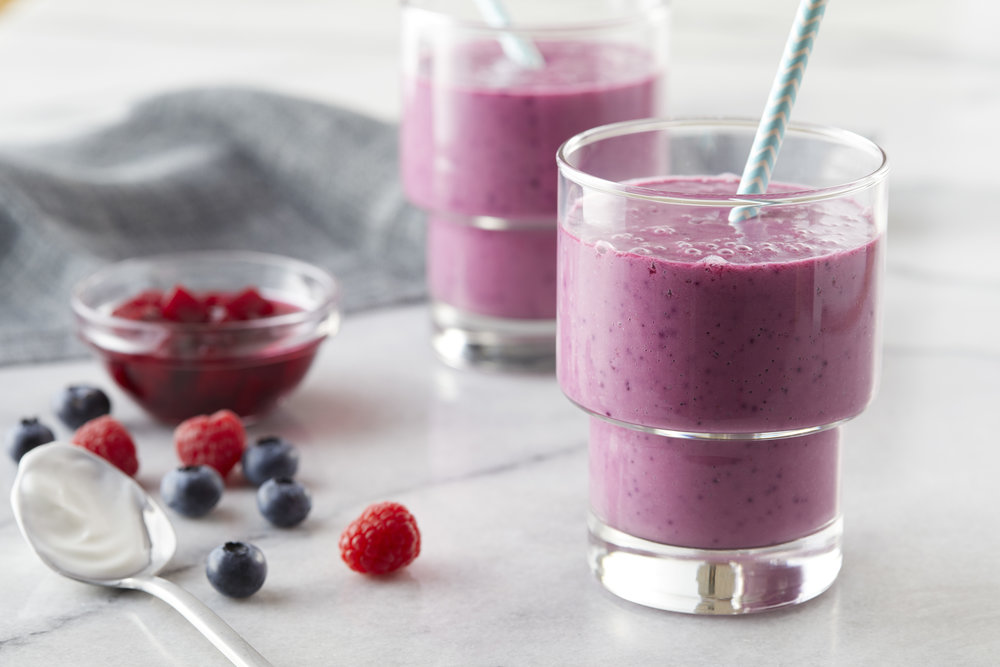 Ingredients
1 single serve cup Aunt Nellie's Diced Pickled Beets
1/2 cup fresh or frozen strawberries, raspberries, blueberries or blackberries (use one or a combination)
1 container (about 5.3 ounces) plain or vanilla nonfat Greek or traditional yogurt
Ice cubes (optional)
Directions
Makes 1 serving (approx. 1 to 1-1/4 cups).
Drain beet cup. Discard liquid. Place beets in blender container.
Add berries. Puree until combined. Add yogurt; puree until smooth. If desired, for colder, thicker smoothie, add 2 to 3 ice cubes and process until combined.
Nutrition Information
Nutrition information per serving: 160 calories; 15g protein; 22g carbohydrate; 1g fat; 190mg sodium; 10mg cholesterol; 2g fiber; 1.01mg iron; 0.02mg thiamin; 8.64IU vitamin A; 83.12mg vitamin C.