Beet & Spinach Power Smoothie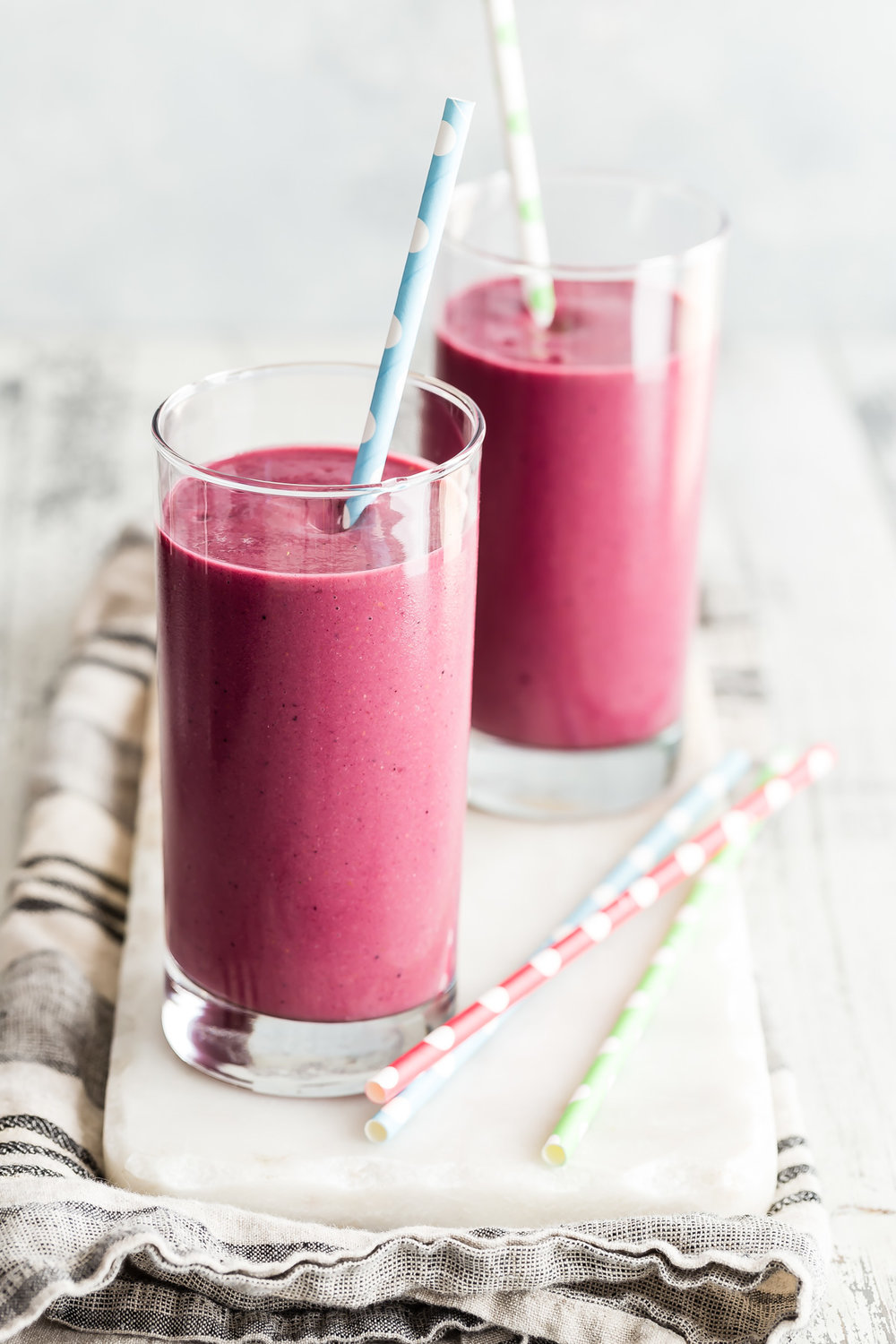 Ingredients
1 jar (16 ounces) Aunt Nellie's Whole Pickled Beets
1 cup frozen spinach
1 cup frozen mixed berries
1 small red apple, cored
1 container (5.3 to 6 ounces) low-fat vanilla yogurt
1 frozen banana
1 cup coconut milk
Directions
Makes 4 (6 ounce) servings.
Drain beets, discard liquid. Place beets in blender container. Add spinach, berries, apple, yogurt, banana and coconut milk. Blend on high speed until smooth.
Nutrition Information
Nutrition information per serving (1/4 of recipe): 160 calories; 2g protein; 32g carbohydrate; 2g fat; 130mg sodium; 2mg cholesterol; 3g fiber; 0.91mg iron; 0.03mg thiamin; 927.11IU vitamin A; 20.11mg vitamin C.